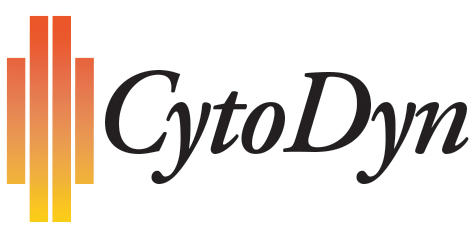 INCHEON, South Korea, May 30, 2019 – CytoDyn Inc., (OTC: CYDY) a late stage biotechnology company developing leronlimab (PRO 140), a CCR5 antagonist with the potential for multiple therapeutic indications and Samsung BioLogics met at the Samsung BioLogics Songdo headquarters for an official signing ceremony of the manufacturing agreement with Samsung BioLogics that was previously announced on April 2, 2019.
The signing ceremony was attend by Nader Pourhassan, Ph.D., CytoDyn's President and CEO, along with Nitya Ray, Ph.D., CytoDyn's Chief Technology Officer, and hosted by top management of Samsung BioLogics, including Dr. Tae Han Kim, Samsung BioLogics CEO, along with John Rim, EVP, Head of Contract Manufacturing, James Park, SVP Head of Global Business Development and other members of the Samsung BioLogics leadership team.
"We are excited to work with Samsung BioLogics, one of the world's best CMO firms. Given the company has consistently demonstrated an extremely high level of quality assurance, capacity, and cost effectiveness, we expect that we will be able to market our new drug quickly following an expected approval," stated Nader Pourhassan, Ph.D, CytoDyn's President, CEO and director. "It is important for our shareholders to realize that our partnership with Samsung is the first step in validating what we have accomplished and the future potential for leronlimab," continued Dr. Pourhassan. "One of our major strategic challenges with leronlimab's sales potential as a monotherapy (provided we obtain approval) was to ensure we have sufficient large scale biologics manufacturing capacity in place to meet the expected demand and our Samsung agreement now successfully satisfies this long-term strategic requirement," concluded Dr. Pourhassan.
"Samsung BioLogics is very excited to be partnering with CytoDyn to bring this potential blockbuster drug to the market. It is clear that leronlimab and the CytoDyn team have an opportunity to bring significantly improved care to HIV patients around the world. Samsung BioLogics is proud to support this effort by providing a stable supply of only the highest quality product," said Dr. Tae Han Kim, CEO of Samsung BioLogics.
The signing ceremony was capped by a tour of the Samsung BioLogics campus including the Plant 2 VIP showroom and a window tour of Plant 3, Samsung BioLogics' latest state-of-the-art manufacturing facility optimized for high volume products such as leronlimab.
About Samsung BioLogics
Established in 2011 and headquartered in Incheon, South Korea, Samsung BioLogics is a world class CDMO offering state-of-the-art development, manufacturing, and laboratory testing services. With a flawless regulatory record, the highest capacity, and the fastest throughput, Samsung BioLogics is the most qualified CDMO as chosen by our clients and is uniquely able to support the development and manufacturing of biologics product at every stage of the process while meeting the evolving needs of pharmaceutical companies worldwide. For more information, visit www.samsungbiologics.com.