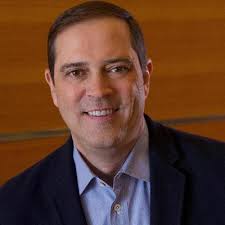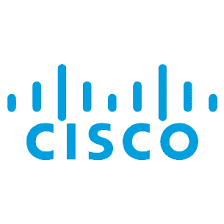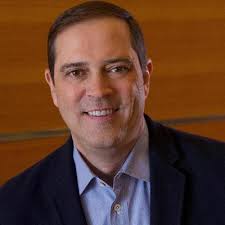 Cisco Systems, Inc. (NASDAQ:CSCO) Q3 2020 Earnings Conference Call Highlights Summary
CEO Chuck Robbins:
Before we get started, I want to express my gratitude and appreciation for all the frontline workers who are fighting this pandemic every day to keep so many safe. I also want to express my sympathies for those who have lost their lives and the families that have endured the deepest pains from the impact of this tragic situation we are in today. This truly is unlike anything, any of us have ever experienced.
As you can imagine, we have been focused on helping our employee's, customer's, partners and communities. We currently have 95% of our global workforce working from home, which was a seamless transition for us, as we already had a flexible work policy. And we build the technologies that allow organizations to stay connected, secure and productive. For those 5% who must be in the office to do the roles, we are clearly focused on their health and safety and are taking all of the necessary precautions.
During the crisis, many of our customers and partners have been under enormous pressure as they face cash flow challenges. This is why we introduced a variety of free offers and trials for our Webex and security technologies as they dramatically shifted entire workforces to be remote.
In addition, we announced $2.5 billion in financing with a new Business Resiliency Program through Cisco Capital to offer financial flexibility and support their business continuity. This will help customers and partner's access to technology they need now, invest for recovery and defer most of the payments until early 2021.
This pandemic is highlighting so many inequities that already existed and is exacerbating these problems. I'm proud to say that Cisco has committed nearly $300 million to date to support both global and local pandemic response efforts, including providing technology and financial support for non-profits, first responders and governments.
We are also donating personal protective equipment to hospital workers, including N-95 masks and face shields, 3D printed by Cisco volunteers around the world. I'm so proud of our teams who have been relentlessly focused on these efforts and continuing to identify how we can be innovative to help those most in need.
I particularly like to call out our IT, Webex, security and supply chain teams, along with our partners and suppliers who have been working around the clock to ensure we are doing all that we can to keep organizations around the world up and running and giving back to our communities. Thank you.
Now, turning to our third quarter performance. Despite the challenging environment we are all operating in, we delivered a solid quarter and financial performance in the midst of the greatest financial crisis of our lifetime. While we are not immune to the impacts of the global pandemic, we believe our underlying business fundamentals and financial position remains strong.
As we look at the quarter it very much reflected the journey of the pandemic. In March, we were performing ahead of our expectations, as companies focused on building resiliency in their IT environments. Then in April we began to see a slowdown across the business, as countries across the world were locked down.
While parts of our portfolio have been more impacted than others, we believe our leadership from a product, innovation and operational perspective remains solid. While there is so much uncertainty now, we believe our role has never been more important and our responsibility has never been greater, as much of the world is running on Cisco's technology from networking to collaboration to security to stay connected, secure and productive.
Organizations more than ever must focus on resiliency and agility and those who had invested in digital capabilities were able to make this shift more seamlessly. While we cannot predict when it's going to happen, one thing we believe is that the demand for our products and services will be strong when we emerge from this situation.
We believe the transition in our own business model through our shift to more software and subscription-based offerings is paying off. We saw continued strong adoption of our SaaS-based offerings and now have 74% of our software that is subscription versus 65% a year ago.
We also believe, we remain well positioned over the long-term to serve our customers and create differentiated value aligned to cloud, 5G, Wi-Fi 6 and 400 gig. Our business model, diversified portfolio and ability to continue to invest in key growth priorities gives us a strong foundation to build even stronger customer relationships.
As we prepare for the future, we will closely partner with our customers to modernize their infrastructure, secure their remote workforce and their data through our innovative solutions that will serve as the foundation for their digital organizations.
Next, I'll turn to the performance of our business segments, starting with infrastructure platforms. With the world going online practically overnight, the demand on networks has never been greater, with users looking for secure connectivity, reliable performance and consistent experiences. This has led to our customers evaluating how to expand their capacity quickly, how best to protect their teams and how to keep their data secure, while keeping their business productive.
It is also requiring enterprise IT to rapidly setup, deploy and provision mobile offices or mobile healthcare clinics. What I've seen IT teams do around the world and what they've made possible is simply astonishing.
Our strategy and value proposition are clear. We are powering the world's ability to stay connected, productive and secure, while automating many of these capabilities. Our intent-based networking architecture was built for environments like this.
For industries like healthcare, public services, financial services and service providers especially, having network infrastructure tightly integrated with security is mission-critical.
In Q3 we offered new cloud-based COVID-19 bundles for teleworker, mobile healthcare and pop-up branch use cases through our partners and service providers. As customers modernize their network infrastructure, we saw continued strong customer adoption of our subscription-based Catalyst 9000, as customers look to quickly scale remote access capabilities to keep their employees safe and their businesses running.
We continue to execute on our secure cloud scale SD-WAN strategy by investing in innovation and partnerships to help enterprises accelerate their multi-cloud strategies. As an example, we are now integrating with our Umbrella secure Internet gateway to give our customers flexibility to use best of breed cloud security with our industry leading SD-WAN solution.
Our partnerships across web scale providers like AWS, Azure and our most recent announcement with Google Cloud allow us to offer a truly multi-cloud network fabric. As bandwidth and SaaS application demand increases, we are enabling our customers to securely connect branches and interconnect to different cloud providers to enable consistent application performance and user experience.
Moving on to security, which is always at the heart of everything we do. In Q3, we saw solid growth, reflecting increased demand for our robust solutions to secure the rapid growth in remote workers and their devices. Being the largest enterprise security company in the world, we are uniquely positioned to safeguard our customers wherever they work. We have the most comprehensive and integrated end-to-end portfolio in the industry across the network, cloud, applications and endpoints.
As I mentioned earlier, we provided extended free licenses for key security technologies that are designed to protect remote workers, including Cisco Umbrella, Zero Trust Security from Duo, industry-leading secure network access from Cisco AnyConnect and end point protection from our AMP technology.
We are also supporting our customers on their multi-cloud journey by enabling them to secure direct internet access, cloud application usage and roaming users. We are only two quarters into our secure Internet gateway transition and we are already seeing strong adoption from existing and new customers.
Building on the investments we made in innovation partnerships and acquisitions, we also introduced SecureX. This is the industry's broadest cloud-based security platform, connecting the breadth of our portfolio and our customer's security infrastructure by providing unified visibility, automation and simplified security across applications, the network endpoints and the cloud.
Turning to applications. Teleworking and collaboration tools have become a lifeline for businesses and their people to stay connected and productive, with security and privacy being more critical than ever. Our portfolios at the center of our customer strategy for empowering teams and increasing productivity, as 95% of the Fortune 500 use our collaboration portfolio today.
We take a security first approach to remote working and provide highly secure cloud-based collaboration solutions with integrated end-to end-encryption, while protecting our customer's privacy. Throughout the quarter, we invested in scaling our platform at an unparalleled speed to deliver a highly secure consistent experience and ensuring business continuity for our customers.
We are now running our Webex platform at three times the capacity we were running at in February to manage the dramatic increase in usage growth. We had well over 500 million meeting participants, generating 25 billion meeting minutes in April, more than tripled the volume in February. We also added many new prospects through free Webex trials that we anticipate converting to revenue in the future.
With applications at the core of every business and the surge in demand for monitoring tools that provide real time business insights and optimize user experiences in multi-cloud environments, AppDynamics continues to perform well, particularly in this environment.