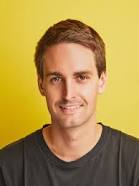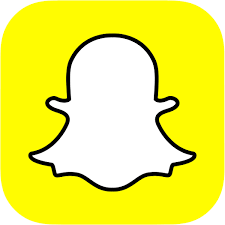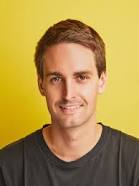 Snap Inc. (NYSE:SNAP) Q1 2020 Earnings Conference Call Summary Highlights
CEO Evan Spiegel
Our team remains inspired and motivated despite the challenging circumstances because our product has never been more important in people's lives especially for helping close friends and family stay together emotionally, while they are separated physically. We are seeing sustained communication volumes on our service that eclipse the peaks we see during major holidays.
For example, communication with friends increased by over 30% in the last week of March compared to the last week of January with more than 50% increase in some of our larger markets. Snapchat has always been focused on helping people build and maintain their friendships which is especially critical as people practice physical distancing and shelter in their homes.
We are working hard to provide our community with factual and up-to-date information as well as resources for their safety and mental health. In the early days of the crisis, we immediately launched multiple filters and lenses featuring safety tips and best practices which quickly reached hundreds of millions of people around the world.
We added a new feature called Here For You that provides proactive in app support to Snapchatters who may be experiencing a mental health or emotional crisis, or who may be curious to learn more about these issues and how they can help their friends.
We have also published over 700 Discover editions featuring up to the minute coverage on COVID-19 from our content partners, our in-house news teams and agencies like the CDC and WHO, with more than half of the United States Gen Z population watching news content on Discover, we feel it is particularly important for us to educate our audience with curated and trustworthy information during these critical times.
We're also trying to help maintain positivity and help our community have fun together during this stressful time. We adapted our annual Snap Map icon to encourage playing from home with friends rather than going out into the world. We have seen a sharp increase in group related activities across chat, calling and games. We launched five new games this quarter and saw average daily time spend in games more than double in the month of March.
In addition to news and information Discover now includes programming that celebrates the doctors, teachers, store employees and others in our community who are sharing their experiences from the frontlines. This includes uplifting content like Will From Home, in which Will Smith shares his own shelter in place experience, along with his friends, which garnered over 15 million viewers in its first three episodes.
Our community has been incredibly engaged on Snapchat during this period across all of these areas, and average time spent is up over 20% in the last week of March, compared to the last week of January, with some larger markets like France and the U.K. seeing more than a 30% increase.
Additionally, as people turn to video conferencing and live streaming to work and hang out together, we've seen more than 30x increase in the daily downloads of Snap Camera, a desktop app which allows people to add our suite of lenses to whichever video conferencing service they use.
While supporting our community and partners during the COVID-19 health crisis has been our top priority over the past few months we remain focused on building on the momentum we've established in the growth of our community. Our community grew by 11 million daily active users to an average of 229 million daily active users during Q1, up 5% quarter-over-quarter and 20% year-over-year.
Our community is using Snapchat to express themselves and communicate visually creating over 4 billion snaps with our camera every day on average. In addition to the increased usage of our camera, people are spending more and more time on Discover. Our editorial selectivity and curated approach has helped us bring best-in-class mobile content to our community that is accurate, timely and topical.
We're continuing to use engagement insights and data to drive our investments in Discover by regularly adding new channels to serve the very needs and tastes of our audience, including 91 new channels around the world this quarter. This has allowed us to take a targeted approach to growing time spent on Discover amongst various demographics and geographies.
For example, total daily time spent by snapchatters over the age of 35 watching Discover content doubled year-over-year in Q1 2020. This ongoing investment in the expansion and diversification of our content offerings including favorites, like Comedy Central, The Daily Show with Trevor Noah, and original content like Nikita Unfiltered, a new docuseries has helped deepen engagement on our Discover platform.
Augmented reality is continuing to play an important role in the lives of Snapchatters, with people now playing with lenses 85% more each day than they did last year. A lot of this behavior is driven by our growing community of lens creators using lens studio with lenses created by our community reaching 40% of our daily active users every day on average. We've also built new immersive lenses powered by machine learning to transform the ground into lava or water. We believe that the recent acceleration in the adoption of communication technology and augmented reality during these travel restrictions will help support our longer term trends and engagement growth.
We generated $462 million of revenue in Q1, representing a 44% year-over-year growth rate. While many advertising budgets declined due to COVID-19, we experienced high revenue growth rates in the first two months of the quarter, which offset our lower growth in March. These high growth rates in the beginning of the quarter reflect our investments in our audience, ad products and optimization and give us confidence in our ability to grow revenue over the long-term.
We are seeing some bright spots amongst direct response advertisers, especially those who provide activities or products that our community can enjoy at home. In the short-term, we are shifting sales resources and pulling forward some investments in direct response to better serve the advertisers who are trying to reach our audience during this time.
For example, we can help movie studios pivot to digital releases by supporting them with a suite of products designed to track titles over a dynamic and flexible release window. We've also seen many large brands doing a lot of important things to help their community and the broader world and we are helping these brands communicate their efforts to our audience, in a thoughtful and approachable way that inspires others to make a positive impact.
In the medium-term, we are helping our partners plan for the road to recovery, which we believe will be led in part by the younger generation. As people are sheltering in their homes, they're increasingly turning to digital behaviors across every aspect of their lives, including communication, commerce, entertainment, fitness and learning. We believe that this will accelerate the digital transformation across many businesses and that the heightened levels of activity we are seeing today will lead to a sustained uplift in the digital economy over time.
The Snapchat generation is digitally native and adopts new technologies quickly, which will help them continue to drive this transformation. This makes our audience uniquely positioned to help businesses recover. And we want to do our part to help jumpstart the recovery.
While it is difficult to predict the near-term impact of this unprecedented complex and global pandemic on our business, we believe that all of the long-term indicators we see in terms of our audience, their engagement, our momentum on product innovation, our auction dynamics and advertiser ROI, position us very well for success. Our deep investments in direct response advertising over the past few years, including advanced bidding and campaign management tools, ad formats designed specifically for mobile apps and ecommerce and backend performance optimization have positioned us well in this uncertain environment.