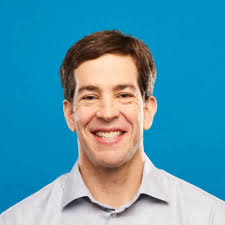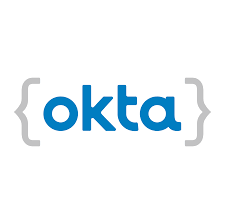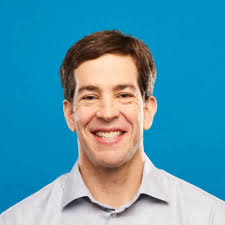 CEO Todd McKinnon
Okta, Inc. (NASDAQ:OKTA) Q1 2021 Earnings Conference Call Summary Highlights
The pandemic has created unprecedented challenges for businesses around the world with millions of people suddenly working from home, many for the very first time. This in turn means thousands of organizations, in fact, to adapt quickly to maintain productivity and security for employees, allowing them to easily connect and collaborate with colleagues. Additionally, as web and app traffic surge, organizations need to modernize and strengthen their security in identity posture.
This afternoon, I'll talk about what Okta has done to adapt to this new environment, highlight some of our strong Q1 results, recap the exciting innovations we announced at Oktane20 Live last month, and talk a little about what we are doing to help our customers and communities get through this crisis.
As a leadership team, our first priority is the health and safety of our employees. We made the early decision to close our offices around the world and transition 100% of our 2,000-plus employees to work from home. We were able to transition rapidly and seamlessly because over a year-ago, we began a workplace of the future initiative that we call Dynamic Work, in which our employees utilize our core technology to enable secure access to any technology from anywhere.
Dynamic Work has allowed us to build a more agile, flexible workstyle into our culture, ensuring our employees around the world can be successful regardless of their location. This agility helped us continue to execute as we entered this new environment and we are very pleased with our Q1 results.
Total first quarter revenue grew 46%, subscription revenue grew 48%, remaining performance obligations, or RPO grew 57%, and regenerated record free cash flow. Billings' growth was also solid, despite some pressure as customers were trying to adjust to the new environment.
One of our strength is that we have a diversified customer base and we are not overly weighted in any one industry vertical or in any one particular customer. The vast majority of our overall business is generated from large enterprise companies.
With these large enterprise customers and prospects, we did experience some projects getting more scrutiny, but believe in most cases, the project implementation and/or purchase decisions have been pushed out to a later date rather than canceled. These delayed decisions were primarily within the industries most impacted by the pandemic.
A much smaller portion of our overall business is generated from small and medium sized businesses or SMBs. As expected, we did see some business activity slow in the sector, but this sector has less impact on our overall business. Whether for an enterprise or an SMB customer, we are doing what we can to be flexible and work with these impacted businesses to help support them through this period.
We also experienced demand from both new and existing customers that needed to fast track their identity and access management plans as a key element of their emergency response. We are working hard to partner with all of our customers and prospects to help them navigate this environment as they transition some or all of their employees to remote access.
A great example of this is what we did with the State of Illinois, which was a notable win in the quarter for both Workforce and Customer Identity. With the onset of the pandemic, Illinois needed to ensure it could securely manage to remote workers and secure the identity and access of several state agencies. The state had numerous disparate legacy identity systems across its agencies, which caused friction for its employees, contractors and citizens.
Illinois selected Okta to be their identity standard, which will streamline their operations with a single unified identity platform. With Okta's Customer Identity solutions, Illinois citizens will have a secure, seamless experience when accessing their government resources, and with Okta's Workforce Identity, the states employees and contractors will be able to more efficiently do their jobs.
Additionally, Okta Advanced Server Access will also help protect the states current on-prem and new cloud hosted servers. The ease of deployment, ability to manage cloud administrative capabilities and automated provisioning for accounts and policies will provide significant security benefits.
Over the years, Okta's technology has earned a reputation for its ease of deployment, especially in large and complex environments. That's become more critical than ever as we help enable our existing and new customers with identity and access management solutions during this time of unprecedented challenges. There is no better example than what we did to help our valued customer, FedEx.
In just 36 hours, we helped FedEx to deploy the Okta Identity Cloud to enable more than 85,000 remote and essential employees to connect to critical applications amid increased demand during the crisis. This was a massive deployment accomplished in just days and exemplifies our commitment to customers because we tied our success directly to their success.
One of the areas that we have been investing in is growing our base of large enterprise customers. We are seeing those investments payoff and it's reflected in the addition of 113 customers with an annual contract value greater than $100,000 in the first quarter. Once again, over half of these additions were from new customers. The total number of 100,000K plus customers is now nearly 1,600 and the annual contract value of this cohort increased nearly 50%.
These large enterprise wins are across a wide range of industries. To provide some insight into the diversity of our customer base and the types of challenges our products help them solve, I'll share some details of a few notable wins and upsells from the first quarter.
Parsons Corporation is a Global 2000 solutions provider for intelligence, defense and critical infrastructure markets and a new customer for both Workforce and Customer Identity. Parsons was looking for a secure and scalable cloud solution to replace its existing fragmented legacy identity platforms.
Okta will provide Universal Directory, Single Sign-On, Advanced Lifecycle Management, Multi-Factor Authentication and Okta Access Gateway for Parsons 16,000 employees will also provide authentication and authorization for its growing software-as-a-service offering to its global customer base.
The Okta Identity Cloud and its extensible pre-built integrations will make it easy for Parsons to integrate applications that support its rapidly growing business and create user workflows that reduce IT friction. An exciting upsell in the quarter was T-Mobile. The company originally selected Okta to be its identity standard for building frontline applications and providing corporate, retail and customer care employees with seamless access to the tools and resources they need.
Recently, T-Mobile successfully completed its merger with Sprint, creating the second largest U.S. wireless provider. Now as a unified company, it needs to ensure that both T-Mobile and Sprint employees can access critical frontline applications to best serve its customers. Given its prior success with Okta, T-Mobile is relying on Okta to be a foundational part of their day-one architecture helping onboard an additional 30,000 employees.
The megatrends of increased adoption of cloud and hybrid IT, digital transformation and Zero Trust Security have been driving our business for the past several years and will continue to drive our business well into the future. In fact, once we emerge from the crisis stage of this pandemic, we expect to see an acceleration of these trends. These trends resonate now more than ever and our leadership position going into this crisis will be further enhanced as we expand our presence and product offerings.
That's a good segue to recap some of the great product announcements we've had at Oktane20 Live last month. We were one of the first companies to host a large virtual event, two events, if you include our Investor Day. It was an unexpected and challenging task, but both events were incredibly successful and our customer and investor feedback was amazing.
We had nearly 20,000 registrations for Oktane20 Live, which is over 3x what we had been expecting for the in-person event. We operate in a world where innovation, agility, and adaptability have always been important and our ability to quickly pivot to virtual events exemplifies what makes Okta successful.