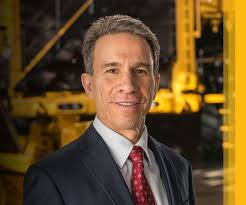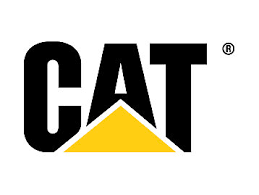 Caterpillar Inc. (NYSE:CAT) Q2 2020 Earnings Summary
Jim Umpleby, Chairman & CEO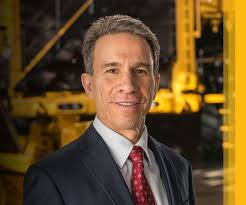 "…The second quarter brought unprecedented challenges for our customers, dealers, employees and suppliers. We thank those in healthcare as well as the first responders helping fight the pandemic on the frontline. We also want to thank Caterpillar's global workforce for their commitment to support our customers while keeping each other safe.
Working with our dealers, Caterpillar is delivering products and services that enable our customers to provide critical infrastructure that is essential to support society during the pandemic. During this time Caterpillar is leveraging our strong safety culture and remains dedicated to the safety, health and well-being of our employees.
Our workforce is successfully navigating this uncertain environment by focusing on keeping period costs down, managing inefficiencies and continuing to meet customer needs. The execution of our strategy including the disciplines and management of structural costs during the last three years is also helping us weather the storm created by COVID-19. We've reduced discretionary expenses including consulting travel and entertainment. Effective July 1 to support our employees we reinstated 2020 base salary increases except for our most senior executives. Short-term incentive compensation plans for 2020 will remain suspended for most salaried management employees and all senior executives.
We've also reduced production to match customer demand. Our teams continue to focus on improving operational excellence which includes making our cost structure more flexible and competitive. We've worked through a number of operational challenges relating to the pandemic. As of mid-July substantially all our primary production facilities across the three main segments continue to operate, although many are operating at reduced capacity. We've worked to mitigate disruption to our supply chain by using alternative sources, redirecting orders to other distribution centers and prioritizing the distribution of the most impactful parts. Our global supply chain is in relatively good shape, although the situation remains fluid. We'll continue to work through the challenges.
Our financial position is strong and we're confident in our ability to continue serving our global customers. On a consolidated basis Caterpillar ended the second quarter with $8.8 billion of enterprise cash and $18.5 billion of available liquidity sources.
Now I will provide a summary of the second quarter's results on slide 4. Second quarter sales and revenues of $10 billion decreased by 31%. The decline was mainly due to lower sales volume driven primarily by lower end user demand and changes in dealer inventories. This morning we reported sales to users decreased by 22% in the second quarter that was less of a drop than we anticipated. Machine sales to users including construction industries and resource industries decreased by 23% driven by a 40% decline in North America.
Asia-Pacific was a bright spot. The 7% increase in end user demand for machines in Asia-Pacific was led by improved demand from China. Energy and transportation sales to users decreased by 18% as transportation and industrial were soft while reciprocating engines for oil and gas continue to decline as expected. Power generation remains steady with a year ago quarter.
During the second quarter of 2020 dealers decreased their inventory by $1.4 billion. This compares with a $500 million increase in dealer inventory during the second quarter of 2019. The year-over-year change drove nearly half of our sales decline for the quarter. The decrease in dealer inventories in this past quarter was greater than we expected. We now anticipate our dealers will reduce their inventories by more than $2 billion by year end. Andrew will share more details later in the call.
Lower sales volume was the primary contributor to our 750 basis point margin decline in the quarter to 7.8%. In spite of the challenging operating environment we continue to invest in our highest priority R&D programs including expanded offerings. We also continued to invest in services such as enhancing our digital capabilities.
Profit per share for the second quarter was $0.84 compared with $2.83 in the prior year period. This year's quarter included in $0.19 per share pension re-measurement loss. In the second quarter we returned $600 million to shareholder largely through our quarterly dividend. Year-to-date we have returned $2.3 billion to shareholders via dividends and share repurchases. As a reminder Caterpillar has paid a quarterly dividend every year since 1933 through a variety of challenging business conditions. We continue to expect our strong financial position to support our dividend.
In April we suspended our share repurchase program upon completion of the program we established in January. At this point we don't expect to repurchase more shares for the balance of the year. We anticipate returning substantially all of our M, E and T free cash flow to shareholders through the cycles. We also retain balance sheet flexibility for compelling M&A opportunities. Our focus on operational excellence, shorter lead times and flexibility in manufacturing operations will allow us to react quickly to future changes in market conditions either positive or negative. Our financial results for the remainder of 2020 will depend on the duration of the pandemic and its impact on global economic conditions.
We withdrew our financial outlook for 2020 in March of this year and we're not providing annual guidance today. We believe it is more helpful at this time to compare the third quarter to second quarter of 2020. Our views are based on current conditions assuming there are no significant changes in the environment compared to where we are today.
Overall for the third quarter we expect a reduction in sales to users compared to the previous year's quarter of around 20% which is consistent with the decline in the second quarter. We normally see modestly lower Caterpillar sales in the third quarter versus the second.
Turning to slide 5. We expect overall demand in construction industries to follow normal seasonality. In North America while non-residential construction is hard to call we expect residential construction to begin to improve which would favor smaller equipment. We see Asia-Pacific mixed due to the varying effects of the pandemic. In china we expect a normal seasonal pattern; typically the third quarter is a bit weaker than the second.
Likewise we anticipate normal seasonality in EMEA.
In resource industries overall demand in the quarter is expected to remain soft, largely due to weakness in non-residential construction and quarry and aggregate especially in North America. Commodity prices are mixed. Copper and iron ore improved during the second quarter and gold remains strong. Demand is likely to remain low for products sold into coal applications and in the oil sands.
In addition, earlier this year some mining customers shut down operations relating to the COVID-19 pandemic. However, activity in May and June started to improve. Globally the average age of the large mining trucks fleet is historically high and in addition customer interest and autonomy remains strong which we believe represents a competitive advantage for Caterpillar. Conversations with our mining customers indicate that greenfield and brownfield projects are still moving forward.
We remain optimistic about the medium and long-term outlook for mining. Energy and transportation sales typically do not decline in the second half of the year. We expect continued challenges in oil and gas to impact demand for reciprocating engines. Solar turbines continues to execute their long-term projects. We continue to anticipate that the demand for data centers and emergency power will be a relative bright spot within power generation. Industrial engines and transportation are expected to continue to reflect conditions in the markets they serve.
Turning to slide 6. During our last earnings call we reviewed our strategy which focuses on services, expanded offerings and operational excellence. We also discussed that the impact of COVID-19 in our business had been more severe and chaotic than any cyclical downturn we had envisioned. Importantly, while we've taken actions to reduce costs we've made a conscious decision to continue to invest in enablers of services growth including enhancing our digital capabilities and expanded offerings; key elements of our strategy for long-term profitable growth. While we expect our margins in 2020 to be better than a historical performance at a similar level of sales we continue to believe it will be challenging for us to achieve the margin targets we communicated during our 2019 investor day.
Free cash flow for 2020 is less certain at this time as we are holding incremental inventory to mitigate against the risk of supplier disruption. It will become clearer as the year unfolds how much of the inventory needs to be retained.
To wrap up, the challenges we've successfully navigated have only strengthened our result that we're pursuing the right strategy. That's why even in this environment we're investing in expanded offerings and services, all of which are key elements of our strategy. We have a strong balance sheet and ample liquidity. We're ready for changes in market conditions either positive or negative. We fully intend to emerge from this crisis an even stronger company better positioned for long-term profitable growth."