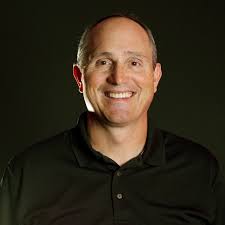 Nikola Corporation (NASDAQ:NKLA) Q2 2020 Earnings Summary
Mark Russell, CEO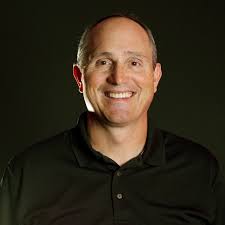 "…This is really exciting, Nikola's first conference call as a public company. Going public through a business combination with VectoIQ was a critical step for us. It's laid the groundwork for us to accomplish our objective of becoming the global leader in zero emissions transportation. I'll start with an overview of the business, cover the milestones we were able to hit in the quarter and then finally overview our strategy for executing going forward. Kim will then go over the numbers.
Nikola is a vertically integrated zero emissions transportation systems provider. We design and manufacture battery electric and hydrogen fuel cell electric vehicles along with the battery charging systems and hydrogen fueling stations to power them. Our core global offering centers on heavy commercial trucks. Our long haul commercial transport solution is especially unique with a revolutionary bundled lease or freight-as-a-service model. We provide customers with a fuel cell electric truck, the hydrogen fuel it needs and the all scheduled maintenance for a fixed total cost.
All the customer needs to provide is a driver. This approach has proven very attractive and many customers are finding that they will be able to transition to zero emissions without an increase in total cost compared to their current fossil fuel solution. Our fuel cell electric truck reservation book exceeded 14,000 units or approximately $10 billion in potential revenue sometime ago.
Since then we focused our efforts on direct partnerships with customers, who have dedicated routes rolling out our hydrogen station network along corporate customers dedicated routes or milk runs allows us to guarantee a high degree of hydrogen station utilization and avoid speculative investments in fueling infrastructure. Stations are being developed based on known customer demand along established dedicated routes.
During the quarter, we signed an order for 85 megawatts of alkaline electrolyzer capacity from Nel ASA, which is enough to build five of our base 8 ton hydrogen production and dispensing stations. At full capacity, these stations can produce 40,000 kilos of hydrogen every day, which is enough to fuel up to 1,100 trucks. This milestone marks the beginning of the construction of our hydrogen station network.
During the quarter, we also hired Pablo Koziner as President of Nikola's Energy Company. Pablo is a 19-year veteran of Caterpillar, who most recently served as President of Cat's solar turbines subsidiary. Pablo brings extensive experience in global energy generation and distribution to our team. And he'll be leading the implementation of our energy strategy across the globe, starting with the initial tranche of stations I just referenced.
Nikola and Iveco started modifications to our dedicated facility in Ulm, Germany during the quarter to meet our target of commencing serial production of the Nikola Tre BEV in 2021. The first trucks produced from this facility will be exported to customers in the United States, but it will eventually be dedicated solely to supplying customers in Europe. The facility will have a capacity of up to 10,000 trucks per year when complete.
Nikola also recently broke ground on its Greenfield manufacturing facility in Coolidge, Arizona. We expect phase one of this facility to be complete about a year from now with limited manufacturing starting there before the end of 2021. Once phase two and three are completed in 2022 and 2023 respectively, the facility will have a capacity of 35,000 units a year on two shifts. We estimate we'll have spent a total of $600 million by the time all three phases are complete. We've partnered with Walbridge, a leading facility construction expert to ensure that we complete the facility on time and on budget.
All of our manufacturing activity is now being overseen by Mark Duchesne. He's our newly hired Head of Global Manufacturing. Mark is a 22-year veteran of Toyota and a 5-year veteran of Tesla as Director of Operations at Tesla. He oversaw the installation of the innovative Model S and Model X production lines at Tesla, Fremont, and he was subsequently responsible for assembly, manufacturing and engineering there. At Toyota, Mark developed a $900 million Greenfield facility from beginning to end and was subsequently responsible for a process efficiency, product quality and capacity improvements there…"