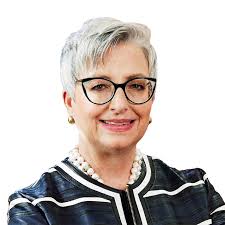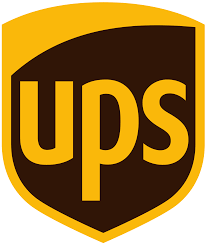 United Parcel Service, Inc. (NYSE:UPS) Q2 2020 Earnings Call Summary
Carol Tomé, CEO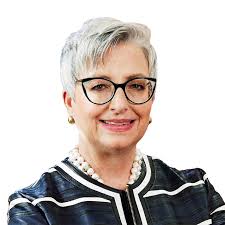 "…I'm honored to be hosting my first UPS earnings call. Before I begin, I would like to thank David Abney, who after 46 years of service to UPS passed the baton to me on June 1. We wish David all the best.
UPS is a special company with a unique culture powered by more than 528,000 UPSers around the world. Through this time of global pandemic and social unrest, UPS is keeping the world moving. We have taken measures to ensure the safety of our people, while delivering critical shipments and everyday essential, where and when they are needed. I am extremely proud of the efforts of our people to serve our customers, our communities, and each other. To all UPSers, thank you.
During the quarter, our team did a great job adjusting the network to respond to the needs of our customers. At the beginning of the second quarter, we assumed demand would slow. Instead, we saw just the opposite. Due to ongoing COVID-related sheltering in place, retail store closures and changes in U.S. consumer spending fueled by the economic stimulus, we experienced unprecedented demand and record high volume levels. As a result, our second quarter performance was stronger than we expected.
Consolidated revenue rose 13.4% from last year to $20.5 billion. Operating profit grew 7.4% from last year to $2.3 billion, led by outstanding results in the international segment, while our U.S. operating margin declined by 170 basis points from last year, largely due to certain expense items that Brian will explain. We were pleased with 580 basis points of sequential improvement from what we reported in the first quarter.
Let me share with you how I've been spending my time since onboarding as CEO. I thought, I knew UPS after 17 years on the board, but I've been diving in and believe me, when you get to dive deeper, this company is even more impressive than I imagined. Our global network is best-in-class and our people are the hardest working people I've ever met. We also have many opportunities. In our 113 year history, UPS has become a trusted global logistics leader. But what got us where we are today will not get us to where we need to go in the future. Our customers are changing, our competitors are changing and the rate of change is accelerating.
As we evaluate new market realities, we will be making decisions faster based on data and analytics with an emphasis on optimizing our existing network and the investments we've made. We will have a laser focus on creating value for our shareowners, with the goal of increasing the rates of return on the capital we invest. It's all about becoming better, not bigger.
We have five core UPS principles that underpin our actions. Our first principle is our values. These values were established by our Founder, Jim Casey, and give us an enduring foundation for success. Our values include integrity, safety, teamwork and service, and are the core of who we are and what we do. Our second principle is our dividend, which is a hallmark of our financial strength. We are committed to continuing nearly 50 years of stability and growth in the dividends we pay.
Our third guiding principle is retaining a strong investment grade credit rating, ensuring that we have financial flexibility needed to competitively run our business. Next is brand relevance. And by relevance, we mean leading by example, taking actions to support our customers and communities, promote diversity and inclusion, sponsor racial equality and shape a healthier planet. And finally, our fifth principle is the importance of employee ownership, which supports valuable and lasting employee and retiree engagement.
Outside of these five core principles, everything else in our portfolio is under review, and I mean everything. While it is early in the process, the good news is that we already have the right strategy in place. Customer first, people led, innovation driven. Customer first is about removing friction when doing business with UPS. Speeding up time and transit and improving the moments that matter. So we create greater loyalty to be measured by gains and our net promoter score. In support of this effort, we have accelerated our plans to improve time and transit, making the U.S. ground networks faster and thousands of the most important lanes by the end of this year. Further, we are continuing our expansion of weekend operations, including Sunday share post and our market leading Saturday commercial delivery and pickup services.
Before our 2020 peak season, nearly 75% of the U.S. population will get Saturday ground residential service. By our estimate, both our time and transit and weekend enhancements drove roughly $100 million of incremental revenue in the second quarter. People led is at the core of our success, measure it through the employee experience and specifically how likely an employee is to recommend UPS as a place to work. We are focused on diversity and inclusion and fighting for racial justice and reform. I cannot say enough about the power of our people, including the nearly 40,000 new UPSers, we've added to our U.S. Small Package business in recent months. During this time, we've provided additional sick leave benefits to UPSers who may have been impacted by COVID-19. And to further invest in our full time management teams for their extraordinary efforts, we are providing additional financial incentives.
Moving to the last leg of our strategic platform. Innovation driven will be measured by the value we create for our shareowners. We will leverage our technology and portfolio of services to drive greater cash generation and higher returns on invested capital. Today, we are focused on increasing network efficiency, as well as more permanent actions to improve revenue quality, including pricing that reflects the value we create. For example, on May 31, we introduced new surcharges of certain volumes. We are developing specific actions and metrics against our strategic efforts. And once finalized, we'll share them with you, so that you can measure our progress.
Looking to the back half of the year. Most scenarios suggest continued uncertainty, which is likely to yield a more gradual economic recovery. This is due in part to the recent surge in COVID-19 cases, new containment measures and the status of fiscal stimulus program. While we would expect continued strong B2C demand, it's hard to know how our B2B demand will unfold. The recovery will continue to be extremely difficult to predict until the spread of the virus is better controlled and a vaccine is widely available.
I've led through difficult economic cycles before, and I know the power of making the right decisions to pivot toward opportunity. Our leadership team is focused on enabling success for all UPSers and creating value for our shareowners. We will control what we can control, while taking action to write the next chapter of the UPS story. We look forward to updating you on our progress."