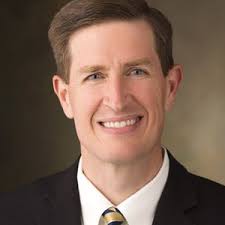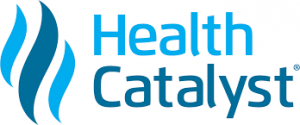 Health Catalyst, Inc. (NASDAQ:HCAT) Q2 2020 Earnings Summary
Dan Burton, CEO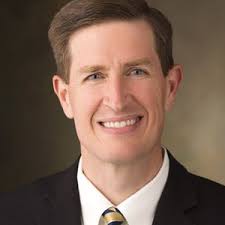 "To start, I'm happy to report that our total revenue for Q2 2020 was $43.3 million. This represents an outperformance relative to the midpoint of our guidance. Total adjusted gross margin in the second quarter was 49%, an increase of approximately 20 basis points compared to the first quarter of 2020. This quarter-over-quarter gross margin growth was achieved despite providing the COVID-19 related professional services discounts we discussed on our last earnings call. And our Q2 2020 adjusted EBITDA was a loss of $4.2 million, which also represents an outperformance relative to the midpoint of our guidance, and shows an improvement from a loss of $5.7 million for the same period in the prior year.
Now let me transition to some of the highlights from the quarter. You'll recall from our previous earnings calls that we measure our company's performance in three primary strategic objective categories of improvement, growth and scale. And we'll discuss our quarterly results with you in each of these categories. The first category, improvement, is focused on evaluating our ability to enable massive, measurable improvements for our customers while sustaining industry leading satisfaction and engagement. I'll first share two examples of recently documented customer improvements from newly published case studies. The first improvement vignette highlights our work with one of our customers supporting their journey to financial and operational recovery from COVID-19. While the latter, demonstrates the customers have widened their apertures and are back to leveraging our technology and services to do meaningful improvement work outside of their COVID-19 responses.
First, community health network desire to understand the overall impact of COVID-19 related declines in elective surgeries. The data the community health network needed to understand that impact and prioritize the organization's elective surgery restart plan resided in disparate systems, and would have required hundreds of hours of manual data review.
As Health Catalyst customer; however, community health network leveraged DOS, our data platform along with our COVID-19 specific financial impact recovery elective surgery application to gain insight and visibility into procedure trends, specifically our solution allowed community health network to visualize surgical case backlogs by the facility, specialty; and procedure. This enabled the identification of the number and type of procedures that are recoverable; the ability to model the estimated revenue impact of cancellations, and the use of analytics to understand the implications of different restart elective surgery strategies, enabling community health network to optimally meet its patients needs; and also effectively help it recover from COVID-19 revenue losses.
Next let me highlight a recent improvement at Banner Health from their work outside of the realm of COVID-19. Banner Health identified considerable variation in surgical supply use across its facilities. The health system desired a data informed strategy that would allow it to maintain high quality outcomes, while simultaneously decreasing costs across its procedures system-wide. To standardize supply use, Banner utilized DOS, along with a robust suite of analytics to help identify variation in high volume high cost surgical procedures. Banner then leverage those analytics to build standardized surgical preference cards for specific high volume procedures allowing them to quickly realize $3.2 million in surgical supply cost savings.
Lastly within the improvement category, I'd like to highlight our team member engagement; every six months, we utilize the Gallup organization to measure our team members' engagement levels. In our most recent results, we once again achieved a team member overall satisfaction score in the 99th percentile. While we have consistently ranked between the 95th and 99th percentile in overall team member satisfaction scores, this past period score, the second highest in the company's history was particularly encouraging as we adapted to a remote only culture. As a leadership team, we continued to make a deliberate decision to double down on our team member engagement efforts after the onset of the pandemic. Our hypothesis was that if our team members can feel listened to, and cared for at an extraordinary level in this time of unique challenge; they will continue to produce outstanding work on behalf of our customers. These Gallup results coupled with our customers high satisfaction levels throughout the pandemic are heartening confirmation of our hypothesis coming to fruition.
Our next performance measurement category is growth, which we define as adding new customers while also deepening existing customer relationships. In the growth category with COVID-19 as a backdrop, I'll share a detailed update on the state of our company along with some broader perspectives about the healthcare delivery ecosystem as we witness an adjustment to the temporary new normal operating environment. First, I would underscore that the current COVID-19 surge likely indicates that our country and national healthcare ecosystem will be under some amount of continued strain over the coming months. That said a lot has changed since we spoke with you three months ago. Indeed we are encouraged as we continue to witness meaningful evidence that the healthcare provider ecosystem is significantly better equipped, and better prepared to respond to the ongoing pandemic; including its treatment efficacy, supply chain logistics, capacity planning; and broader operational optimization. Likewise, we have observed that the majority of our customers and prospects have started to also focus meaningful mind share beyond their COVID-19 response, as they've effectively adjusted financially and operationally, and have started to refocus on broader clinical, financial and operational improvement work once again.
Now let me provide some commentary on what this new normal operating environment means for our business in the near term. First, we're fortunate to have a highly recurring revenue model in which greater than 90% of our revenue is recurring in nature. This model means that the impact of COVID-19 on our top line will be relatively muted in 2020. To that effect, you will hear more from Patrick later in the call when he shares our updated full year 2020 guidance. As it relates to our existing customer relationships, let me first share some color as it relates to our technology. To start, I would highlight that we benefit from a high level of technology revenue predictability, especially our all access DOS subscription customers that have built-in contractual technology revenue escalators.
I'm pleased to report that since the onset of COVID-19, our customers overall usage of our data platform has never been higher. A particular note our foundational analytics applications which are crucial components of our COVID-19 technology response have seen a significant increase in usage; averaging a roughly 30% increase since the onset of the pandemic. Additionally, I would share that we have seen usage of our COVID-19 specific products meaningfully shift from those focused on COVID-19 preparedness to those focused on financial recovery and planning analytics in areas such as elective procedures, ambulatory care and revenue cycle. Given all these factors, we would anticipate minimal impact on our technology dollar based retention as a result of COVID-19.
Moving on to professional services; we continue to see extremely high levels of engagement of our team member base many of which are engaged on COVID-19 recovery focused work, but also many of which are back to focusing on more general clinical, financial and operational improvement work. As mentioned on our last earnings call, we anticipated providing some proactive and temporary professional services discounts to our existing customers, helping to support them through their short-term COVID-19 related financial strain in the spirit of a long-term partnership. I'm happy to share that we have worked through those discussions, and that they were very well received. As you'll hear more from Patrick as anticipated, we experienced a decline in our professional services gross margin in Q2 as a result of those temporary discounts, and we'd expect a smaller spillover impact on our Q3 professional services gross margin. Given this, we'd anticipate our near-term professional services dollar-based retention to be lower than our expectations at the beginning of the year.
Now let me transition to providing some commentary on new DOS customer editions in 2020. First, I would share that we were pleased to sign multiple new customers year-to-date, including after the onset of COVID-19. In particular, I would highlight that we recently added one of the 20 largest health systems in the country as a new DOS subscription customer. We are honored that this health system has chosen Health Catalyst as their enterprise analytics solution. While we were excited to add multiple new customers during the first half of 2020, I would share that more generally we saw a purchasing pause starting in late Q1. Given this consistent with the color that we shared on our last earnings call, our first half 2020 number of net new DOS subscription customer editions was meaningfully lower than we originally anticipated entering the year. As we enter the second half of 2020, we are encouraged by our pipeline.
We would characterize our pipeline as being as robust as the same period last year with the overall tone of the conversations and momentum of our sales processes being positive. Given this data, we would anticipate strong bookings conversion in the second half of 2020 similar to last year's levels, while also acknowledging that the COVID-19 situation means that we are in unprecedented times, and thus our historical conversion rates may be less predictive than in the past.
Moving on to the longer-term impact of COVID-19, I would reiterate our sentiment from our last earnings call. First, I would share that we cannot think of any event in recent history that has galvanized the awareness and importance of data and analytics more than COVID-19; and thus we believe it will serve as a meaningful tailwind in the industry's adoption of data and analytics. At the health system level, we are seeing COVID-19 highlighting the need for a commercial grade data and analytics solution to replace patchwork homegrown systems. I would also share that we are seeing the potential for meaningful government investment in healthcare data and analytics infrastructure modernization over time. Lastly, I'd share that we anticipate a meaningful long-term impact on our life sciences business as we leverage one of the largest clinically rich repositories of health data in the world for real world insights. Also in the context of our growth efforts, let me next mention that we are looking forward to hosting our seventh Annual Healthcare Analytics Summit in September. While the format will be virtual this year, we continue to believe that this conference represents a meaningful opportunity for Health Catalyst to continue to provide thought leadership within the healthcare data and analytics ecosystem, while carefully listening to our customers and prospects as we further cultivate and deepen those relationships.
The theme of this year's conference will be healthcare analytics in the new normal. And we are fortunate to feature many of the leading voices in the country as our keynote speakers.
Next I'd like to make a few comments on a recent acquisition of Healthfinch, which we are happy to announce is officially closed. First, I would share that this deal is consistent with the rationale that we provided for our convertible debt raise in April. Healthfinch is a SaaS technology provider of an integration engine delivering insights and analytics into EMR workflows in real time. This acquisition highlights Health Catalyst's ability to integrate and scale software applications on top of our DOS platform. The Healthfinch technology will serve up actionable insights derived from DOS and other Health Catalyst's analytics applications into the EMR at the point of care. Of particular importance and excitement is the strong mission and cultural alignment with the Healthfinch team.
We are thrilled to welcome the talented and diverse Healthfinch to Health Catalyst, further enabling our mission to be the catalyst for massive, measurable data informed healthcare improvement. Next, let me make some comments on our announcement today of our definitive agreement to acquire Vitalware. Vitalware offers a revenue workflow optimization, an analytics SaaS technology solution to healthcare providers. The acquisition contemplates a $120 million purchase price, consisting of $70 million in cash from the balance sheet and $50 million in Health Catalyst common stock, plus the potential for an earnout. We are extremely excited to announce this transaction. First, Vitalware provides us with another analytics application offering us a strategic anchor technology in the revenue space, expanding our CFO value proposition. Vitalware's flagship offering is a best-in-class Chargemaster Solution that solves a complex regulatory and billing function needed by all health systems. Additionally, Vitalware brings to bear a meaningful upsell opportunity with new product suites in revenue integrity and price transparency. Ultimately DOS will further enhance these revenue insights by seamlessly integrating billing, claims, pharmacy; and supply data. We also would highlight the value of Vitalware's compelling financial profile, which includes greater than 90% recurring technology revenue with approximately $19 million in 2020 estimated standalone full-year recurring revenue and a 20-plus percent annual historical growth rate.
Additionally. Vitalware has approximately 75% gross margins and is adjusted EBITDA breakeven. Lastly, I would highlight that our integration of Vitalware will reinforce our continued commitment to our shared mission, operating principles and cultural attributes, which is a requirement for every acquisition. Please refer to our press released furnished to the SEC on Form 8-K for additional information related to the Vitalware acquisition announcement. Additionally, please note that our guidance figures that will be shared by Patrick at the end of our prepared remarks do not include any anticipated contribution from Vitalware, as the transaction has not yet closed."