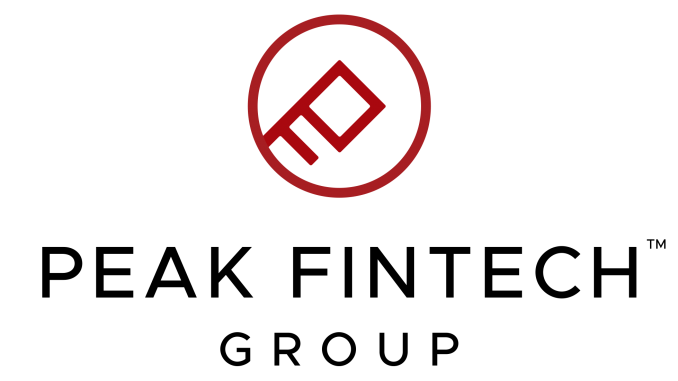 Montreal, Quebec- September 21, 2020 – Peak Positioning Technologies Inc. (CSE: PKK) (OTCQX: PKKFF) ("Peak" or the "Company"), an innovative Fintech service provider to the Chinese commercial lending sector, today announced that it has qualified to trade on the OTCQX® Best Market, upgrading from the OTCQB® Venture Market.
Peak's common shares begin trading today on OTCQX under the symbol "PKKFF." U.S. investors can find current financial disclosure and Real-Time Level 2 quotes for the Company on www.otcmarkets.com.
The OTCQX Market is designed for established, investor-focused U.S. and international companies. To qualify for OTCQX, companies must meet high financial standards, follow best practice corporate governance, and demonstrate compliance with applicable securities laws. Graduating to the OTCQX Market from the OTCQB Market marks an important milestone for companies, enabling them to demonstrate their qualifications and build visibility among U.S. investors. Peak's common shares will now trade alongside high-profile companies such as Air Canada, BNP Paribas and Deutsche Telekom, to name just a few.
"We are delighted to have reached this important step as part of our ongoing effort to connect with U.S. investors. We look forward to working with OTC Markets Group to help U.S. investors become more familiar with the Company," commented Peak CEO, Johnson Joseph.
About OTC Markets Group Inc.:
OTC Markets Group Inc. operates the OTCQX® Best Market, the OTCQB® Venture Market and the Pink® Open Market for 11,000 U.S. and global securities. Through OTC Link® ATS and OTC Link ECN, we connect a diverse network of broker-dealers that provide liquidity and execution services. We enable investors to easily trade through the broker of their choice and empower companies to improve the quality of information available for investors.
About Peak Positioning Technologies Inc.:
Peak Positioning Technologies Inc. is the parent company of a group of innovative financial technology (Fintech) subsidiaries operating in China's commercial lending industry. Peak's subsidiaries use technology, analytics and artificial intelligence to create an ecosystem of lenders, borrowers and other participants in China's commercial lending space where lending operations are conducted rapidly, safely, efficiently and with the utmost transparency. For more information: http://www.peakpositioning.com