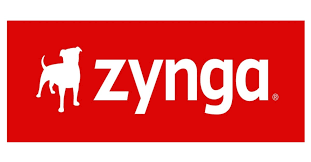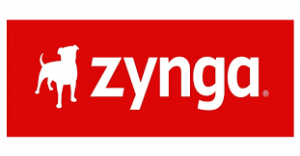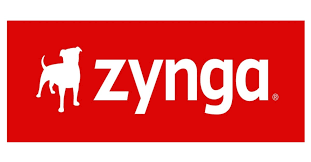 Zynga Inc. (NASDAQ: ZNGA) Q2 2021 Earnings Highlights
Frank Gibeau, CEO: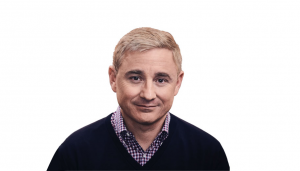 "….Starting with our Q2 performance. In the quarter, we delivered our highest ever Q2 revenue of 720 million, up 59% year-over-year and record Q2 bookings of 712 million, an increase of 37% year-over-year.
Our top-line performance, combined with positive operating leverage generated our highest ever Q2 operating cash flow of $161 million. Our strong Q2 results were driven by our diverse portfolio of leading mobile franchises and our live services platform.
By leveraging our best-in-class data science, product management, user acquisition and advertising capabilities, our teams are able to release innovative bold beats to engage and attract players.
For example, in Q2, the release of a new Discord fever bold beat in tune blast and the introduction of a team's feature in Toy Blast drove strong performances in both of these franchises as we approached Peak's first anniversary at Zynga. In Harry Potters, puzzles and spells are release of a club-based magical mischip event also provided a new way for players to engage and compete between teams.
Within our portfolio, social casino also continues to deliver incredible results. Social Slots achieved yet another all-time best revenue and bookings quarter while Zynga Poker also delivered its best Q2 revenue and bookings performance in nine-years.
During the quarter, we also generated our all-time best advertising revenue and bookings performance. Words With Friends delivered its best Q2 revenue and bookings in the franchise's 12-year history driven by its recent introductions of Rewards Pass and new Solo Challenge content.
Rollic also delivered a record top-line quarter and was the fastest-growing hyper-casual game company in the world measured by sequential growth in downloads. By leveraging its unique development process that incorporates key data insights and rigorous testing, Rollic is demonstrating its unique ability to repeatedly design and publish hit titles in this competitive category.
For example, in April and May, hair challenge reached the number one top free downloaded game position in the U.S. App Store and Google Play, while Queen B reached number one on top free downloaded game position in the U.S. App Store and Google Play in June.
Overall, we are pleased with our performance in the first half of 2021 and are especially excited about the growth potential that lies ahead of us. In the short-term, however, we are navigating market dynamics related to the great reopening and Apple's privacy changes that have created choppiness in our business.
Toward the end of Q2, as communities began to reopen and reduce their COVID-19 restrictions, we saw softness in our bookings primarily driven by declines in player cohorts who installed our games in the early part of 2021.
At the same time, the adoption of Apple's privacy changes resulted in a higher cost to acquire new players. In response, we scaled back our UA spend to maintain targeted returns, resulting in fewer players installing our games during this period.
We believe these trends are short-term in nature, we are already seeing improvements in user acquisition yields and within our core audience that accounts for the vast majority of our bookings, we continue to see strong engagement and monetization. As we progress through the second half of the year, we are also increasing the number of bold beats across our live services to further engage and monetize our player base.
Given these short-term market dynamics, we are adjusting our live services outlook for the remainder of 2021 as well as moving the launch of FarmVille 3 from Q3 to Q4. While we are revising our top-line expectations for the full-year, we are maintaining our profitability guidance for 2021, which Ger will tell you more about shortly on this call.
As we look ahead, we are incredibly excited by our positioning within the dynamic and fast-growing interactive entertainment sector and the multiple catalysts that we have in place to deliver strong top-line growth and margin expansion in the years ahead. Execution of our multiyear growth strategy enables Zynga to drive recurring organic growth from our expanding live services portfolio and new game pipeline.
In addition, we are investing in hyper-casual games, cross-platform play, international expansion and advertising technologies, all of which have the ability to meaningfully increase Zynga's total addressable market and further enhance our competitive advantage and growth potential within the interactive entertainment industry.
Since our last update, we have made notable progress across the following key aspects of our growth strategy: First, our upcoming new game launches will be meaningful organic drivers for Zynga in 2022. We are in the final stages of soft launch for FarmVille 3, a brand-new mobile experience designed to captivate the imagination of players who have enjoyed FarmVille over the past decade as well as the enthusiasm for a new generation of gamers.
We now expect to launch FarmVille 3 to players worldwide in Q4. In addition, Star Wars: Hunters has been hitting key production milestones in development and will soon enter soft launch on mobile in select test markets in Q4.
The title's multiplayer action-oriented cross-platform game play is generating exceptionally positive initial feedback, and we are building on this momentum by creating new features and modes within the game. Our global studios are also making strong progress on our exciting new game pipeline, and we expect to test market more new titles in 2022.
Second, Rollic's hyper-casual games portfolio recently surpassed one billion total downloads worldwide. This tremendous milestone further establishes Rollic as one of the largest hyper casual publishers in the world with 15 games that have reached the number one or number two top free downloaded games position in the U.S. App Store as well as 3 titles, Hair Challenge, High Heels and Tangle Master 3D which have each generated over 100 million downloads worldwide…."