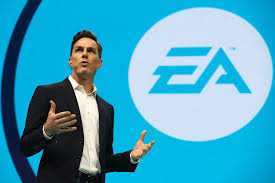 Electronic Arts (NASDAQ: EA) Q1 2022 Earnings Highlights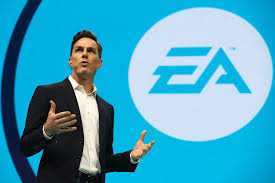 Andrew Wilson, CEO:
"…Looking at our first quarter of fiscal 2022, we delivered very strong results. Even as the world took steps towards opening back up, we deepened engagement and connections for players in and around our games. And we see this trend going well into the future. Our talented teams are delivering experiences that hundreds of millions of players want to play, and our new launches, leading games and life services all performed very well during the quarter. Execution against our long-term strategy continues to power growth in our business. Revenue, net bookings and EPS were all above our guidance for Q1. We are raising our full year net revenue, net bookings and EPS guidance today, and we are also forecasting our biggest second quarter ever.
Our long-term strategy is focused on 4 key opportunities: the continued creation of great games and content with a focus on mobile, tools for the community to drive deeper engagement with our content, the aggregation and distribution of content and services to more platforms, business models and geographies, and harnessing the power of the social ecosystems in and around our games. As part of this, in FY '22, we continue to execute against 3 key growth drivers: building on our leadership in sports; growing our blockbuster franchises; and expanding live services across our portfolio, including mobile.
EA SPORTS continues to extend its leadership position through the global strength of our franchises and growing portfolio. More than 140 million players have engaged with our EA SPORTS games over the last 12 months. At the center of this, our FIFA franchise is growing around the world. Over 31 million players have joined FIFA 21 on console and PC since launch, and FIFA Ultimate Team continues to engage more soccer fans, which FUT matches up 48% year-over-year in Q1. In China, FIFA Online 4 set all-time records for monthly, weekly and peak daily active players, driving new records for our business there. On a global basis, FIFA is growing as part of the social fabric of soccer, and we are connecting players through our games and live services on more platforms and more geographies than ever.
We've also launched F1 2021, the first F1 experience to be part of our EA SPORTS portfolio in nearly 20 years. With an incredibly high-quality game that has won praise from fans and critics, F1 2021 is bringing fans into the excitement of the sport during one of the most memorable seasons in recent history. Sales were up significantly year-over-year, and total active players have grown by nearly 10% since launch over last year's game, demonstrating the power that comes from the amazing team at Codemasters, a great game, and our EA distribution and marketing strength. Momentum continues to build for F1, which like soccer is one of the few truly global sports, and we see a major opportunity to continue growing the franchise to reach a larger audience of players and viewers.
Later this summer, we will begin launching our strong next-gen slate for EA SPORTS, that includes Madden NFL 22 with new experiences in franchise mode and The Yard; FIFA 22, which is already showing very strong demand metrics as our new hyper motion technology powered innovation throughout the game; NHL coming to next-gen consoles for the first time; an EA SPORTS PGA Tour, the only game where you can exclusively play all 4 of golf's major tournaments, the Masters at Augusta National, the Open Championship, the U.S. Open Championship and the PGA Championship. We're also thrilled to be back in the baseball business with Super Mega baseball and MLB Tap Sports on mobile, and we look forward to sharing more from those teams in the future.
With the strength of our industry-leading EA SPORTS teams, the addition of talent and expertise from Glu, Codemasters, Metalhead and soon Playdemic as well as partnerships with international developers, we have exciting plans to create more EA SPORTS experiences for fans around the world to play, watch and connect.
Our second growth driver is building blockbuster entertainment properties around our IP. This year, this is led by Apex Legends and Battlefield, 2 of the leading franchises in their category. Apex Legends continues to accelerate as one of the top titles in the industry. During Season 9, we've averaged more than 13 million weekly active players. We've set a new record for peak daily players across all seasons, and the 3 latest in-game events have driven the highest play accounts for events to date. In every season and event, the Respawn team is constantly innovating, trying new things and gathering feedback to evolve the live service. And as a result, player engagement and investment continues to grow. Respawn is now expanding the game beyond battle royale with new experiences like arenas, which has brought new and lapsed players into the game and opens the door for deeper esports opportunities. With so much excitement in the community for the future of Apex Legends, we see outstanding growth ahead for this powerful global franchise…"