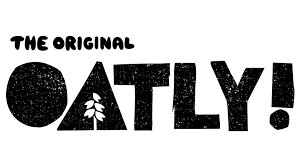 Oatly Group AB (NASDAQ: OTLY) Q2 2021 Earnings Highlights
Toni Petersson, CEO
"….2021 represents the most transformational year in our company's history, with the completion of our successful IPO in May, which has provided us with the capital to fuel new production capacity globally as we scale our business across 3 continents to meet the robust consumer demand for our leading brand. We are appreciative of the support from our investors and look forward to this exciting journey together.
We continue to invest heavily in our business, establishing infrastructure, personnel, innovation, capabilities and partnerships to maintain and grow our category leadership position. We are incredibly pleased with the opening of 2 new facilities in Ogden, Utah and Singapore. This year marks the first time we will have local production in Asia, and we recently doubled production capacity at our facility in Vlissingen, Netherlands. We're also excited to open our second manufacturing facility in Asia later this year in Maanashan, China, representing a tremendous opportunity for our future growth. And we expect to gain increased operating efficiencies, reduce the environmental impact and increase profitability as the region begins to reduce production reliance on EMEA.
We are incredibly proud of our global team's operational execution and the continued strong growth in both new and existing customers. All of this is quite remarkable to accomplish at any time, and we are doing it on multiple continents during global pandemic. As we discussed during the IPO, we continue to prioritize growth investments over profitability in the next few years to best position Oatly to serve customers and consumers alike to focus on taste, nutrition, sustainability, transparency and trust with a strong emotional connection to our brand.
We believe these priorities are critical for accelerating conversion from the global dairy market, which we estimate to be worth approximately $600 billion in the retail channel value alone as of 2020, with a large foodservice footprint and growing e-commerce opportunity. Our record all-time high second quarter revenues increased 53% to $146 million from the second quarter last year, reflecting the strength of our diversified business across multiple geographies and sales channels as well as the momentum we have in the global market. This further provides evidence of the continued consumer integration away from traditional dairy and the conversion to plant-based alternatives, including Oatly.
Our finished good volume was 106 million liters for the second quarter as compared to 74 million liters for the same period last year and increased 43%. However, global demand for Oatly products continued to outpace our supply, with capacity constraining our growth in the second quarter, and certain COVID-19 and start-up manufacturing headwinds impacted our revenue by approximately $12 million to $14 million. Importantly, these are behind us, and we are expanding global production capacity every month to support our long-term growth.
Again, I can't tell you how pleased I am with our achievements. The scale at which our team is executing and achieving strong results is impressive. And as we continue to scale, we have significant opportunity to satisfy unmet demand and leverage our brand success to expand across geographies, sales channels and product categories. June was the highest production month in company's history, and we have started out the third quarter strong in July with a consecutive record-setting production month. As Peter will elaborate on, this is a trend we expect to continue and gives us confidence in our 2021 outlook for revenue to exceed $690 million, an increase of greater than 64% year-over-year, representing an acceleration in our rate of growth in the second half of 2021 from the first half of 2021.
For those of you new to Oatly, I will take a little more time on this first call to provide an overview of our business model and global growth strategy. We launched the world's first oatmilk product in 1995 and had been the only company focused solely on liquid oat technology for more than 25 years, working to put forward the best possible version of milk. Research had made clear that an estimated 2/3 of the global population cannot process cow's milk due to lactose intolerance, according to Lancet.
Through our commitments to oats, we have developed a proprietary oat-based production technology that leverages patented and sematic process to turn oats into nutritional, great-tasting liquid product. Our more than 95 patents filed and pending are supplemented with the protected by 3 decades of production partnership, commitment to continuous innovation and, of course, sustainability on our consumer-centric brand.
Our mission and core belief in driving the size shift towards plant-based food system unifies our company in our quest for purpose-driven growth. As humanity faces massive challenges of climate change and lifestyle disease, our mission is even more relevant and powerful. What we do is we need is to inspire people to make small changes in their lives that are beneficial to themselves and the planet. Our in-house creative team creates a strategy to have an emotional bond with consumers who are already becoming more health conscious and more environmentally cautious…."
FULL TRANSCRIPT
https://seekingalpha.com/article/4449789-oatly-group-ab-otly-ceo-toni-petersson-on-q2-2021-results-earnings-call-transcript