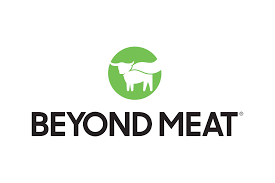 Beyond Meat, Inc. (BYND) Q2 2021 Earnings Highlights
Ethan Brown, CEO
"….For Q2 2021 results, we generate record net revenues of $149 million, which came in toward the top of our guidance range for the quarter and represented a 32% increase year-over-year. I am proud of this result, as we excited with our previous best ever quarter in terms of sales, one where the defining feature was COVID induce stockpiling, and stay-at-home orders, proliferated across the U.S. and globe.
In foodservice, net revenues were up 218% year-over-year, and 61% sequentially, driven by re-openings within the sector. Here in the U.S., foodservice net revenues were up 269% year-over-year, while internationally, we saw an increase of 172%. We continue to hold the number one brand position in terms of dollar share according to NPD data for Q2 2021.
Sales of Beyond Meat products were up 95% year-over-year in the quarter in NPD track channels in line with the overall category during the same period. This year-over-year increase, reflects solid gains and signs of recovery among independent operators, including restaurants, bars, and pubs, lodging venues, and small regional QSR chains among other segments.
We continue to expect year-over-year growth within our foodservice business in the near term, albeit at a more moderate rate as we laugh tougher year ago comp and expect pipeline restocking to subside.
In addition, general near-term concerns around rising COVID-19 infection rates could also have a dampening effect on foodservice demand. We did see a significant reduction in distribution at Dunkin Brands as they rationalized their menu. We remain engaged with Dunkin around future innovation and collaborations and our distribution throughout their Western U.S. stores. I should note that our Breakfast Sausage Pattie continues to do extremely well in other U.S. venues, such as Peet's and Philz Coffee among others.
In International foodservice, the 172% increase in net revenue was driven mainly by broad reopening of economic activity in several markets and we expect solid year-over-year growth in this portion of our business in the near-term, barring a significant recurrence of COVID-19 related dynamics. Finally, broadly as it relates to foodservice, we're looking forward with excitement to activity with our large strategic QSRs.
As before, I should note that we supply at the request of these partners, and the timing of plan test and launches could shift based on various considerations, including a resurgence of COVID-19, or other events.
Shifting to retail, we saw a year-over-year increase in net revenues of 6%. This moderate increase includes a decline in U.S. retail revenues of 14% as we cycled Q2 2020s record retail revenues, which as you will recall were fueled by consumer stockpiling at the onset of the pandemic.
This comparison notwithstanding our key brand metrics of household penetration, buyer rates, purchase frequency and repeat rates remain robust. We saw continued advancement in our household penetration, which increased 80 basis points sequentially, and 120 basis points on a year-over-year basis to 6.2%. According to SPINS IRI Consumer Panel Data for the 52 week period ended June 27 2021 and on a year-over-year basis, our buyer rate increased 12%, purchase frequency was up 9% and our repeat rate increased to 5% versus a year-ago to 51%.
In addition to these strong brand metrics, Beyond Meat's unaided brand awareness in the U.S., increased to its highest level 26% according to July 2021 survey data, and remains the highest such level among all major plant based meat brands by a healthy margin. We continue to hold the number one product position, and four of the top six products in our category according to SPINS data for U.S. multi-outlet and natural and specialty towns for the 12 week period ended June 13, 2021.
Total distribution points for the Beyond Meat brand or TDPs increased 55% year-over-year, driven by growth in total outlets, as well as the introduction of new products, including Beyond Meatballs and Beyond Breakfast Sausage Links according to SPINS data from MULO and natural specialty channels for the same period.
This solid increase in TDPs which really bodes well for the long-term growth prospects of our brand does however exert near-term downward pressure on velocity measured in dollars per TDP to the tune of 35% year-over-year. Overall looking consumer takeaway across MULO during the same 12 week period, and reflecting the cycling of Q2 2020 stockpiling, sales of the omni products were down 4% year-over-year, slightly outperforming the category which was down 4.4% and contributing to a 10 basis point year-over-year increase in market share for the brand.
In international retail, we maintained our strong sales growth momentum with net revenues up 198% year-over-year, as we continue to drive increased distribution, both in terms of footprint and average items per outlet. This growth occurred across a backdrop with similar to the U.S. globally the industry was down as it cycled Q2 2020's stockpiling. We believe our progress internationally will accelerate and broaden as we implement investments, including the continued scaling of our EU and China operations that will enable capacity expansion, cost optimization and increased consumer engagement….."
FULL TRANSCRIPT
https://seekingalpha.com/article/4445802-beyond-meat-inc-bynd-ceo-ethan-brown-on-q2-2021-results-earnings-call-transcript