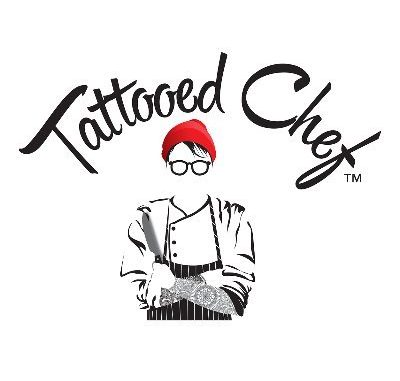 Tattooed Chef, Inc. (NASDAQ: TTCF) Q2 2021 Earnings Highlights
Sam Galletti, CEO
"….Our momentum continued in the second quarter of 2021. Second-quarter revenue increased 46% to $50.7 million compared to the second quarter last year, driven by our Tattooed Chef branded products, and $4.3 million from Foods of New Mexico. Our branded product sales for the second quarter of 2021 were $33.1 million.
This is an increase of 62% compared to $20.4 million in the second quarter last year. As a percentage of total revenue, branded products accounted for 65% or 71% excluding Foods of New Mexico. I'm proud to say that we are well ahead of plan to reach 75% to 80% branded sales within 2 to 3 years. We believe Tattooed Chef is positioned to be the leading plant-based food Company for years to come. With fully vertically integrated production, diversified product lines, and the ability to win multiple areas of the grocery stores, not only frozen but refrigerated and ambient too, Tattooed Chef is positioned for long-term success.
We are revolutionizing the way people think about plant-based eating by thoughtfully creating foods that feel good. The Tattooed Chef brand is chef-created for every lifestyle at an accessible price point. The Tattooed Chef brand is for everyone and we attract consumers of all ages and demographics. We also have a range of products to offer from breakfast, lunch, dinner, or snacks, so that you can enjoy Tattooed Chef on any occasion. It really resonates with both consumers and retailers as has been apparent through our sales velocities and product launches to date.
We are proud to announce that in less than one year, we have two SKUs among the top 10 veggie entrees ranked by velocity according to the MULO HWI. As we previously announced, we closed our acquisition of New Mexico Food Distributors Inc. and Karsten Tortilla Factory, LLC, collectively referred to as Foods of New Mexico, on May 14th for approximately $37 million in cash. Frozen Mexican food is a $1 billion category, and we are super excited about the growth opportunity. We will also be launching our first-ever refrigerated ambient products early next year, going after the $20 billion Hispanic Southwest food category, with alternative tortillas, burritos enchiladas, and other creations.
This acquisition expands our own production capacity and diversifies our manufacturing capabilities to accelerate our expansion throughout the entire store, not just frozen. We plan to extend the Tattooed Chef reach not only within grocery, but to a whole new level of convenience in refrigerated and ambient products to an untapped market of retailers such as airports, convenience stores, and more. In 2 -3 years between all the innovative ideas we have, we believe Foods of New Mexico can contribute up to $200 million in revenue annually. The focus going forward will continue to be on Tattooed Chef branded plant-based products.
We continue to look for similar acquisitions and we are able to add assets and manufacturing, in order to develop new products and other categories, and create shareholder value. Our growth story so far has been around diversifying Tattooed Chef customers and channels and we have been incredibly successful. As you may remember, at the end of 2020, our branded products were nearly 4,300 stores and had 23,000 points of distribution. We have grown this to 8,355 stores at the end of Q2 with 48,070 points of distribution exceeding our previous projections.
As you may also recall, our guidance for the full year with 10,000 stores with 65,000 points of distribution. With the additional retailer commitments our sales team has secured, which I will cover in a few moments, I'm proud to announce that by the end of the third quarter we'll be in over 12,000 stores, with 79,402 points of distribution. We continue to broaden our growth as measured by spends. Through July 11th, our TDPs have increased by over a 135% since before closing the transaction in October. This is a strong example of the brand's viability and success in traditional retail and mass accounts.
Our MULO consumption data as measured by spends continues to grow too. The second quarter of 2021 was our strongest quarter for measured consumption in the history of the Company. I'm ecstatic to announce the last 24 weeks ended July 11, 2021, we had 4 of the top 5 best performing innovation skills in the plant-based gross and on-trade categories, which Sarah will cover in a few moments. Overall, our quarterly consumption has increased by 88% since completing the transaction in October through strong growth in club, math, and retail expansion. In the club channel, we had another successful MVM and Costco with organic rice call of our stir fry. We continue to partner and innovate with Costco with new items going into such selected regions across the U.S.
In Sam's Club, we had three limited-time offers in Q2, Tempura Green Beans with Vegan Wasabi Ranch, Riced Cauliflower Burrito blend. And our [Indiscernible] pizza with plant-based pepperoni. In addition to our 4 everyday items. In Q3, we will have 3 limited-time offers, including our [Indiscernible], breakfast bowl, cheeseburger bowl, and a pad of Thai fried rice. According to spends in the club channel for the last 12 weeks ended 07/11/2021, Tattooed Chef is up over 60%. For the 52 weeks ended July 11, 2021, Tattooed Chef was up nearly 27% and remains one of the fastest-growing brands in the frozen category. In the mass channel, latest 12 weeks through July 11th, 2021 according to MULO.
We saw explosive growth from $119,000 last year to $4.2 million this year primarily driven by store expansion and the new innovation within the Tattooed Chef brand. We continue to be excited by the results of the retailers that were early adopters of the brand. The combination of strong shelf presence and broad categories assortment has led to very successful results that we believe can be scaled across the marketplace. In one specific mass retailer for the latest four weeks through July, 11th, as measured by SPIN, Tattooed Chef has been number 1 and number 2 selling skew in the Frozen Vegetable entree meals category in total dollar sales…."
FULL TRANSCRIPT
https://seekingalpha.com/article/4448900-tattooed-chef-inc-ttcf-ceo-salvatore-galletti-on-q2-2021-results-earnings-call-transcript