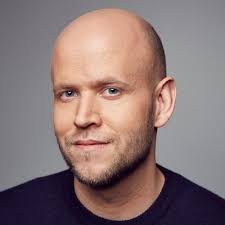 Spotify Technology S.A. (NYSE: SPOT) Q3 2021 Earnings Highlights
Daniel Ek, CEO:
"….We had a very strong quarter. I'll quickly speak to MAU before taking — talking about a few longer-term trends that I'm really excited about. Importantly, as I indicated last quarter, we had started to see MAU strengthening in the last half of Q2 and I'm really pleased that this trend continued throughout Q3.
I believe the choppiness in the first half of the year was primarily due to COVID and is now largely behind us. All signs show that we're back to consistently delivering against our forecast, but we've also learned from the last two quarters and are responding faster to changes. Most notably in key markets like India, where we're now seeing a nice recovery. That's all to say that as we head into what's historically our biggest quarter of the year, we're all hands on deck to make sure the positive trend continues. I feel really good about where we stand across all of the other aspects of the business overall.
And as you can see this quarter, our ads revenue continues to surpass even our own optimistic expectations. This I think, clearly proves the potential for ads to be the second big revenue driver for the future of our business. Not only did we have our biggest quarter ever for ads in Q3, but 2021 will mark the first time we will surpass EUR1 billion in ad revenue. While this is a significant milestone, this business is accelerating with much more room to run. Excitement from advertisers for the podcast industry has increased substantially over the last year, and we're ahead of our plans for podcast monetization. Audio ads on the Internet are now becoming a bigger part of advertisers media mix overall.
And to take advantage of this growing demand, we recently unveiled Spotify Audience Network enhancements for advertisers and added anchor creators to the mix. And this gives advertisers more opportunities to connect with listeners and enable podcast creators to earn from their work in new ways. This latest announcement is only one example of our focus on increasing the velocity across the business. In this case, unlocking more inventory as advertisers and creators alike are realizing the value of podcasts ads. Looking long term on our product and our platform, which is where I tend to focus, my confidence is — in the opportunity still out there is unwavering. This is especially true when I think about how well we are positioned despite still being very much in the early days of this audio journey.
A good reminder, Linear Radio still has a 46% share of audio listening in the U.S. alone, this despite consumption shifting steadily away from it. In this year, more than 60% of all audio ads spending will go to traditional radio. I think this clearly shows that we have plenty of room to grow both in listening time and in our effective monetization. The U.S., is one of the most advanced markets. So internationally, there's even more growth ahead of us. With that context in mind, I want to highlight a few areas of our platform strategy and as a reminder, any improvements on our platform will ultimately help increase listeners listening hours, and subsequently, our effective monetization. Let's look at podcasting. We started our journey 3 years ago in podcasting with a catalog of about 185,000 podcasts. And we were really nowhere compared to the largest players in the industry.
Today, we have 3.2 million podcasts on the platform, a growth rate of over 1,500%. But despite the fact that we're still a relatively new entrants, previous data indicated we have become the top platform for podcast consumption, in 60-plus countries. And now, according to Edison research and our own internal sources, we recently became the number one podcast platform U.S. listeners use the most. Given the U.S.. represents the largest podcast market globally, I think this is quite significant. I am confident to say that we're a leader not only in podcasting, but in the burgeoning audio space on the Internet. So why did we succeed this fast? Well, obviously our content investments have helped a great deal. But it's also another proof point of the impact our platform improvements and product innovations are having on our business overall and the velocity of shipping matters.
From the recent launch of interactivity enhancements like polls and Q&A, to the release of enhanced listening features a new original programming around the world, we fought hard to gain new listeners. And our success is not attributable to just one thing, by literally hundreds if not thousands of improvements that we're working on in parallel for the benefit of creators, users, and advertisers alike. And because it's a trend that is progressing so significantly, you should expect us to continue to invest to keep up with the demand. Why does this velocity matter so much for Spotify? Well, I believe that we will ultimately determine — that will determine our long-term success.
FULL TRANSCRIPT https://seekingalpha.com/article/4462420-spotify-technology-s-spot-ceo-daniel-ek-on-q3-2021-results-earnings-call-transcript