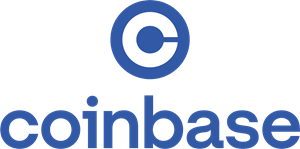 Coinbase Global (NASDAQ:COIN) Q2 2021 Earning Highlights
Brian Armstrong, CEO
"….Q2 was a really strong quarter for us. We had amazing growth in terms of users added to the platform, assets on the platform, revenue, just about everything. And also, great diversification across our revenue lines and users. So, this is really good to see. More and more people are using crypto and using the Crypto Economy, individuals, businesses, developers all over the world. Now, it's important to remember that just because we had a strong quarter, we at Coinbase, always think about longer-term cycles of crypto. This is a theme you're going to hear us talk about a lot here on this earnings call.
So, we don't try to get too excited about any particular quarter being up or down. We're always looking at the long-term trends about how are people using this new technology, how's the crypto economy growing, and how is that eventually influencing our mission of creating more economic freedom in the world? So, the question asked about trends as well, there's really 2 that came to mind for me that, I think, were really important in the last quarter. The first one is that we're continuing to see this trend of people using crypto for more and more things beyond trading.
For example, we shared in the letter that we now have 1.7 million users doing staking in crypto, which is a way to earn a yield on your assets. And this is up from — basically, that number would probably zero a year ago. And I think if you go back to 2019, late 2019, we had less than a million MT users on our retail side for Coinbase in total. And now we have 1.7 million just doing one type of activity, staking. So, we're seeing people do more and more things with crypto, whether that's earning money with crypto, borrowing and lending, staking, using Coinbase card, and then, of course, trading.
And so, I think we'll continue to see that percentage go up over time, which is great. That's how the — that a truly a crypto economy is forming, it's not just a trading platform. And then the second big trend we're seeing is this idea of Coinbase embracing decentralization. And I wrote a blog post about this. Really what this means for us is that we believe the future of this industry is going to be decentralized. There's going to be more and more third-party apps that are being created where people want to connect their wallets to it and Coinbase is their primary financial account, so we need to make it easy for people to connect to and integrate with all of these third-party apps out there that are happening; NFT's and DeFi, and there are hundreds of crypto startups now being built.
We're also focusing on international expansion, another form of decentralization, and just listing more and more assets. We want to be the Amazon of assets, list every asset out there in crypto that's legal. There are thousands of them today. There are eventually going to be millions of them. This is the — all under the theme of embracing decentralization. Those are the two big trends that I'm seeing today…"
FULL TRANSCRIPT
https://seekingalpha.com/article/4447959-coinbase-global-inc-coin-ceo-brian-armstrong-on-q2-2021-results-earnings-call-transcript