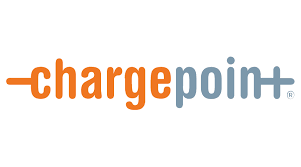 ChargePoint Holdings, Inc. (NYSE: CHPT) Q2 2022 Earnings Highlights
CEO Pasquale Romano:
"…The results from this quarter can be described with one word: scale, scale across our three verticals and scale in both North America and Europe. We are a larger company than we were pre-COVID and growing more quickly. This quarter, from both a quarter-over-quarter and year-over-year perspective, exceeds revenue growth rates from the quarter that ended on July of 2019.
We had strong commercial execution as businesses of all types continue to invest and we'll be charging for their customers, employees and visitors. Interest in EV charging solutions from fleet operators continues to be high. In June, we announced the industry's most comprehensive fleet charging portfolio. Earlier this month, we announced the acquisition of ViriCiti, a leading fleet vehicle management provider. And we expect the addition of team, customers and technology from this acquisition to further strengthen our reach in eBus and commercial fleet.
In residential, demand for home charging continues to be strong and our ability to serve all types of residential settings is a differentiator. From a geographical perspective, our North American execution remains strong as businesses continue to recover from the effects of COVID. Europe is growing quickly. Our activated port count is up 44% in Europe for the first half of the year versus BloombergNEF European public connector growth of 13% over the same period, and we expect our position in Europe will expand meaningfully following the close of the acquisition of has·to·be post regulatory approval with the addition of their networked ports under management position added to our existing position. has·to·be has a talented team, robust technology and an impressive base of customers, including Arval, Audi, GP JOULE, IONITY and Porsche, just to name a few.
Before I jump into the business, I'll share a few comments on the market tailwinds supporting electrification more broadly.
As we have said, ChargePoint's success is directly tied to the arrival of electric vehicles. BloombergNEF published its electric vehicle outlook in June, which was the first major increase to their outlook in five years. Sales of EVs accelerated in North America and Europe in the first half of 2021. According to BNEF, North America EV sales were up 97% year-over-year for the first half and European EV sales were up 153%. We are witnessing more vehicles coming to market in exciting form factors for a broad array of use cases. We continue to test new vehicle models that run the gamut of passenger fleet in transit in our state-of-the-art test facility in Campbell, California.
Turning to policy, much continues to evolve. On vehicle and emissions policies, President Biden issued an executive order, calling for half of all new vehicles sold to be zero emission by 2030. The Trudeau administration set a goal of 100% zero emission vehicle sales by 2035, and the EU Fit for 55 Package announced in July provides the sectoral policy tools to meet the 55% emission reduction ambition by 2030. It's an effective mechanism to hasten the transition to the EVs. This collection of efforts has the support of many major automakers. It helps create category awareness and we expect the pace of electrification to continue to accelerate.
We are also seeing unprecedented progress in infrastructure funding. In the U.S., we were pleased to see the Senate include $7.5 billion to expand charging in the recently passed bipartisan infrastructure bill. The Speaker of the House has committed to voting on this bill by September 27. The Senate has also passed a $3.5 trillion budget framework, which is backed by the President and includes instructions for lawmakers around changes in the tax code to make the President EV goal more attainable. The budget framework was adopted by the House last week, and we are closely tracking the drafting of this legislation and other actions in Congress with potential incentives for EV charging for communities and fleet.
States play an important part in infrastructure funding, independently and in crafting mechanisms for the disbursement of federal funds. California is a leader and an influential market. The passing of the state budget that included up to $3.9 billion for zero-emission vehicles and charging incentives over the next three years will support continued infrastructure build-out…."