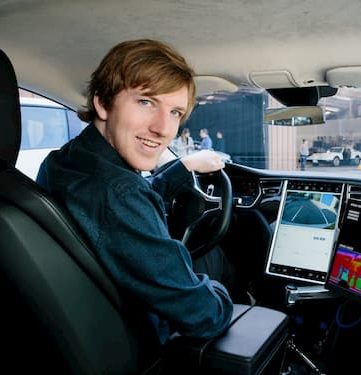 Luminar Technologies, Inc. (NASDAQ: LAZR) Q2 2021 Earning Highlights
Austin Russell, CEO:
"…Let's talk through our recent Volvo standardization win and its implications for our business. Volvo's decision to make Luminar a standard safety feature starting with their next generation electric SUV is a watershed moment for the industry. We always thought that getting into series production for autonomy was the Holy Grail, but as after we've achieved that, this really takes it to a completely different level. As many of us know, Volvo built a reputation by being the first to introduce new safety features in vehicles that ultimately set safety standards across the industry and get standardized in a broader capacity. Well, this is validating on multiple fronts. It also has huge implications across the board for Luminar, specifically in five key ways.
First is scale. Going from a high-end option to a standard feature on vehicles dramatically increases the expected volume and increases visibility as estimating take rates is no longer a factor. As we discussed last quarter, we've been working closely with our key contract manufacturing partners to build scalable and repeatable processes as Iris industrialization progresses and are effectively preparing for the increased volumes.
So second is safety. While there is a clear use case and strong demand for Highway Autonomy, there simultaneously exists an extremely compelling application of high-performance auto grade LiDAR and software for improving more basic safety capabilities on vehicles. There's always working towards a vision of making the uncrashable car in terms of what we're looking to achieve. And we expect that our Proactive Safety capabilities will be the biggest near-term driver of realizing $150 billion market opportunity by 2030.
So, three is economics. This deal with Volvo significantly strengthens and gives us even greater conviction in our long-term financial outlook, while also enabling us to achieve great economies of scale more quickly and efficiently, the benefits of which percolate to customers far beyond just Volvo.
So number four is software. Volvo's standardization plan involves not just Luminar hardware, but Luminar software as well. And while the LiDAR serves as the foundation, to deliver Proactive Safety, you have to do a lot more than just the LiDAR. You have to understand, interpret and act on that data, and that's where our software comes into play. Standardization is also expected to generate a huge and ever increasing data and software advantage for Luminar as greater volumes of vehicles collect data on public roads.
So number five, lastly is market signaling and vehicle design. Volvo is expected to be heavily promoting its Luminar equipped vehicles to consumers as they become available as a standard feature, generating demand not just from OEMs, but actually from the consumers directly. This gives Luminar an opportunity to be just as much a consumer brand, instead of say, a white labeled technology provider. And on a related note, the standardized LiDAR on Volvo vehicles will be even more prominent and aesthetically pleasing than the initial design they released in order to celebrate the technology.
Hopefully, that sheds some light on how big of a deal standardization is to us. And it's certainly by far the most significant commercial advancement we've had to date…."