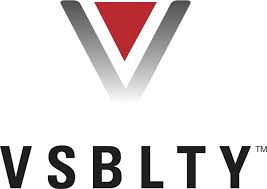 The Division of Profile Securities Services Ltd. Will Provide State-of-the-Art Security Technology Software to Public & Private Organizations
Philadelphia, PA, Jan. 26, 2022 — VSBLTY Groupe Technologies Corp. (OTCQB: VSBGF) (CSE: VSBY) (Frankfurt 5VS) ("VSBLTY"), a leading software provider of security and retail analytics technology, today announced that it is partnering with Farleigh Consultants Ltd, currently a division of Profile Security Group Ltd., to market advanced security technology solutions in the United Kingdom and the European Union.
VSBLTY's technology includes its industry leading VisionCaptor™ and DataCaptor™ software which combines motion graphics and interactive messaging with cutting-edge computer vision measurement and insight. VSBLTY's AI-driven software, Vector™, provides advanced facial and weapons recognition that is crucial to enhancing security in a variety of environments.
Farleigh is committed to public safety and understands this includes the ethical use and protection of personal data. VSBLTY's technology as implemented by Farleigh provides clients with a fully GDPR-compliant security solution.
In announcing the new marketing partnership, VSBLTY Co-founder & CEO Jay Hutton said, "We are excited to be represented by Farleigh Consultants whose Profile Security roots will enable us to grow our security technology presence throughout the UK and Western Europe. The application of artificial intelligence and machine learning to shield properties, buildings, and other venues is transforming security measures worldwide."
Freddie Parkinson, Farleigh Consultants' Operations Director, added, "As a security solutions provider, we recognize that VSBLTY's state-of-the-art technology such as weapon identification, facial recognition, license plate recall and zone intrusion software adds an important new dimension to safeguarding property. VSBLTY software modules are designed to create a virtual perimeter around protected sites and will address a critical need for new, advanced layers of security for our clients."
Andrew Prendergast, Chairman of Farleigh Consultants and founder and CEO of Profile Securities Services Ltd, said, "VSBLTY has already proven it can reduce crime with its major deployment of smart cameras and other security technology in Mexico City boroughs. We are confident Farleigh Consultants will find a receptive market for VSBLTY's GDPR-compliant technology in both the public and private sectors in the UK as well as in Europe."