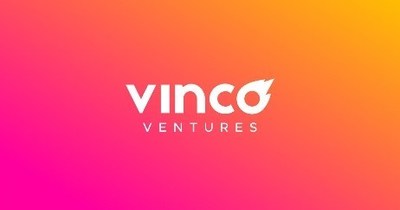 Vinco Ventures (NASDAQ: BBIG) Earnings Highlights
Lisa King, CEO:
"…During the quarter, along with our joint venture partner, ZASH Global Media, we completed the acquisition of an 80% interest in Lomotif, one of the global, pure play video-sharing social networking platforms.
We believe Lomotif is one of the fastest growing video-sharing social networking platforms in its category over the last three years, with over 225 million installations of the Lomotif app globally since its launch.
Over 10 billion atomic clips of user generated content have been used to create more than 750 million videos on the platform since its launch. We view Lomotif as the centerpiece of our strategies to become a pure play media and entertainment company.
We intend to monetize the platform to our planned acquisition of AdRizer through ZVV Media Partners LLC, our joint venture with ZASH Global Media, the planned acquisition we announced in early October. AdRizer runs both real-time programmatic ad transactions and has direct agreements with agencies and advertisers on its own proprietary AI-focused platform.
We believe AdRizer is positioned for rapid growth in digital advertising and we expect its capabilities will enable us to monetize Lomotif's growing brand awareness through advertising and sponsorship. As the parties are still in negotiations to enter into a definitive agreement for the AdRizer acquisition, we'll share more about this strategy later as we progress with this transaction.
In addition, we expect to build our unique media platform by working with our joint venture partner, ZASH Global Media, to combine its content creation and distribution initiatives with Lomotif's potential for a flywheel growth model, which we believe can drive significant revenue growth.
We believe that Lomotif and AdRizer will be complemented by our Honey Badger Media and Edison Nation brands, which will remain with Vinco. Honey Badger is a digital commerce company that designs digital campaigns and leverages its network of millions of followers and an impressive catalogue of celebrities and influencers to grow advertising revenue.
Honey Badger brings a proprietary monetization process that converts traffic to dollars, employs content arbitrage to capitalize on network traffic and leverages a powerful ad stack. Edison Nation allows inventors to create, distribute, market and monetize their products to licensing agreements.
What I've described above is the vision we have for the transformation of Vinco to a media and entertainment company. Finally, to complete our transformation, we announced the planned spin-off of our blockchain subsidiary, Cryptyde, which is expected to be completed by early next year.
To give you a sense of our operational progress, I'd like to briefly touch on some notable developments. Just last month, Lomotif partnered with EDC Las Vegas to extend the Lomotif brand in the U.S. through a three-day event that reached and engaged a large audience. Specifically, Lomotif activated over 150 influencers and the Lomotif brand received over 51 million views on TikTok and over 40 million Instagram story views.
Not only did the scale exceed our expectations, but the cross platform pollination with other social media suggests Lomotif is on its way to becoming a recognizable brand in the U.S. This made us believe that Lomotif has the potential of becoming a leading content platform.
We also recently announced the launch of Lomotif India, a channel focused on local trends where subscribers can collaborate and engage with content creators. Initial feedback has been very positive.
We're very excited about the potential of this market and we expect to roll out more features soon. We're currently pursuing opportunities to expand our Lomotif brand in other markets and we expect to be able to share more details of our progress on our next update.
In summary, I'm encouraged by our execution in the third quarter. We believe our strategy to focus the company on a large and growing media and entertainment market, coupled with a robust social media platform, will position us well for long-term growth…."