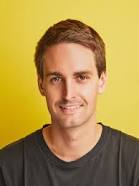 Snap Inc. (NYSE: SNAP) Q3 2021 Earnings Highlights
Evan Spiegel, CEO
"….Many of the mixed engagement trends we observed during the pandemic and that we discussed on our last earnings call have continued through the third quarter. On one hand, while total content viewership and time spend has grown year-over-year, user-generated stories continue to see year-over-year declines in overall time spend.
On the other hand, we are seeing quarter-over-quarter improvements in engagement with the Snap map, story, posting, new friend connections, and bi-directional communication. And we're cautiously optimistic about the ongoing reductions in pandemic-related restrictions worldwide. We grew our revenue 57% year-over-year to reach $1.067 billion, delivering adjusted EBITDA of $174 million and $52 million of free cash flow.
While we are excited about the continuing growth of our business and improvement in our cost structure, we missed the lower end of our guidance by $3 million due to a few key factors, including changes to advertising tracking on iOS and macroeconomic factors that have impacted our advertising partners.
Our advertising business was disrupted by changes to iOS ad tracking that were broadly rolled out by Apple in June and July. While we anticipated some degree of business disruption, the new Apple provided measurement solution to not scale as we had expected, making it more difficult for our advertising partners to measure and manage their ad campaign for IOS.
We have remained very focused on driving ROI for our advertising partners, and we continue to see strong consistent performance on our ad platform, based on first-party data and conversion lift studies, and are working on building flexible first-party tooling and measurement solutions to serve the diverse needs of our advertising partners.
This impact was compounded by the ongoing macroeconomic effects of the global pandemic with our advertising partners facing a variety of supply chain interruptions and labor shortages. This, in turn, reduces their short-term appetite to generate additional customer demand through advertising at a time when their businesses are already supply constrained.
The ongoing magnitude and duration of these global supply and labor disruptions are inherently unpredictable. In the meantime, we are focused on supporting our partners in this uncertain environment.
While it is difficult to predict the trajectory of these challenges, the growth of our audience, the adoption of our new products and platforms by our community, and the underlying efficacy of our advertising products for performance advertisers gives us confidence in the future of our business and our ability to navigate this environment as we continue to invest in our long-term vision.
Augmented reality is one of our most exciting long-term opportunities, because it is simultaneously very early in its technological development and already used by hundreds of millions of people. More than 200 million people engage with AR every day on Snapchat across a variety of use cases including entertainment, fashion, education, and the arts.
This quarter, we partnered with Sign All to introduce three AR lenses teaching Snap chatters how to finger spell in American sign language. We featured a number of community trial lenses to celebrate Fashion Week. And we partnered with Sotheby's to allow Snap chatters to experience Christo and Jeanne-Claude's artistic rendition of the Arc de Triomphe from anywhere in the world.
We are also doubling down on the early successes we have seen helping people try on clothing, beauty products, and accessories with augmented reality, and are working closely with partners like Ralph Lauren, MAC Cosmetics, and Zenni Optical to expand our AR shopping experiences on today's smartphones.
In the longer term, we are investing in new ways people can interact with the physical world around them, including using our, our AR-enabled spectacles. We're thrilled to see the unique experiences our creator community has developed for this new form factor, as we iterate on our long-term hardware products roadmap.
Our content partners continue to find success on our platform with 15 different partners, each reaching over 50 million Snap chatters this quarter. Two of our new Snap originals launched this quarter, Meme Mom and Honestly Loren , and each reached over 10 million viewers. We are also introducing more locally relevant content as our community grows worldwide.
In France, we partnered with M6, our first major French broadcast partner for entertainment content, to bring 400 episodes of their TV shows to Snapchat. In MENA, we partnered with ITP Media Group to bring more than 200 show episodes from some of the region's biggest and most influential creators.
We are very excited about the long-term potential of Spotlight, our newest platform designed to shine a light on the best snaps created by our community. In recent months, we have focused on building the tools and infrastructure to help creators of all kinds thrive on Spotlight.
We have re-engineered the spotlight incentive program to reach more creators who are publishing a greater diversity of content in more markets. We are committed to making Spotlight a platform on which professional creators can grow on audience and build a business, and both gifting and the creator marketplace for Spotlight are now live.
We are extremely pleased to see daily Spotlight submissions more than double when compared to last quarter and are encouraged by ongoing quarter-over-quarter growth in both daily active users of Spotlight and daily time spent per user.
We will continue to build Spotlight into a unique entertainment destination for our community and are rewarding creative outlet for people expressing themselves through our camera. We are also continuing to innovate and improve our products for both our community and our partners.
We launched the Places tray, which allows the 250 million Snap chatters that use the Snap Map each month to save their favorite locations and explore what places are popular among their friends. We expanded our Minis offerings to include our first co-watching experience with HBO Max, as well as a new birthday mini to provide reminders for friends' birthdays.
Our new Run for Office Mini, which helps young people run for local office, encouraged more than 2 million Snap chatters to explore local election opportunities, and more than 45,000 people have nominated a friend to run for office…"