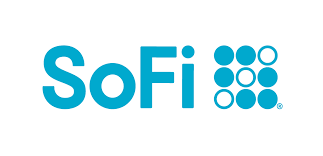 SoFi Technologies, Inc. (NASDAQ:SOFI) Q4 2021 Earnings Highlights
Anthony Noto, CEO
"…Today, we are in our best position ever to achieve our long-term strategic goal: to be the digital one-stop shop for the major financial decisions in our members' lives and all of the moments in between.
Here are some of the highlights. Record fourth quarter adjusted net revenue of $280 million was up 54% year-over-year and increased sequentially from a very strong third quarter, despite the unexpected federal student loan moratorium extension at quarter end.
All three of our business segments achieved higher year-over-year growth. We delivered record full year revenue of just over $1 billion, at the high end of our guidance, which we increased on our third quarter earnings call. We achieved our sixth consecutive quarter of positive adjusted EBITDA at $5 million and delivered on our goal of positive full year EBITDA.
We had an amazing quarter for member growth. We added 523,000 new members in the fourth quarter, a record in absolute number terms and impressively up 39% versus the amount added in the third quarter. As a result, we ended 2021 with 3.5 million members, an increase of 1.6 million, up 87% year-over-year and well above the 3 million member target set in January of '21. We also set another record with new product adds of 906,000 in the fourth quarter, up an incredible 51% versus the number of third quarter adds. We finished 2021 at 5.2 million total products, more than double the 2.5 million we had at year-end 2020.
And at Galileo, we grew enabled accounts 67% year-over-year to 100 million. We were able to achieve these milestones in 2021 and get to such a position of strength today for three main reasons. First, we continue to drive strong growth through great execution across our three diverse businesses, which reflects our ability to capitalize on changing macro conditions.
Second, the success of SoFi's unique Financial Services Productivity Loop strategy accelerated as we scaled our business in 2021, which allowed us to exceed our original 2021 member growth target by 40% and, importantly, still hit our EBITDA target. And third, we took a giant step forward in 2021 in achieving our goal of becoming a household brand name via our SoFi Stadium affiliation, the success of our integrated multimedia campaigns and the virality of the influencers we partnered with.
I'll take these points one by one, starting with, number one, how we drove strong growth through great execution across our three diverse businesses. In lending, we grew segment revenues by 30% year-over-year in the fourth quarter and 42% for the full year even with the unexpected extension of the federal student loan payment moratorium in late December.
Fourth quarter personal loan originations were a record of $1.7 billion, up 168% year-over-year, and more than double fourth quarter 2019's pre-pandemic total. Full year originations were more than $5.3 billion versus $2.6 billion in 2020 and $3.7 billion in 2019. Personal Loans outperformed as a result of our improved execution, enhancements to our technology and credit models and the quality of our loans. And through our lending as a service partnership with Pagaya, we added nearly 7,700 referred loans across a broader audience while maintaining our credit criteria.
In home loans, we met our 2021 goals to diversify into purchase loans from predominantly refinanced loans and to reenter the jumbo loan market. By the fourth quarter, we had increased purchased home loans from low single-digits to low double-digits as a percentage of SoFi's total home loan volume. And we relaunched jumbo loans in the second half of the year. This diversification will help drive continued growth in a rising rate environment.
In student loans, we saw accelerating demand in the fourth quarter ahead of the January federal student loan payment moratorium deadline and anticipated rate increases in 2022. We originated nearly $1.5 billion in loans, up more than 50% sequentially, even with the surprise late December extension to May 2022, which caused a reduction in demand during the final week of the quarter.
Looking ahead, we expect continued strong growth in lending driven by our ongoing momentum in personal loans, the end of the student loan payment moratorium, better positioning in home loans and the many opportunities our new bank license presents…"