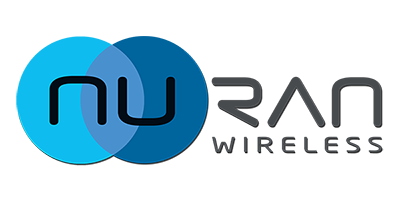 Group Framework Agreement signature
10-year NaaS agreement
Revenue Share business model
QUEBEC, QC / July 21, 2022 / NuRAN Wireless Inc. ("NuRAN" or the "Company") (CSE:NUR)(OTC Pink:NRRWF)(FSE:1RN), a leading supplier of mobile and broadband wireless infrastructure solutions, is pleased to announce the signature today July 21, 2022 of a Group Framework Agreement ("GFA") with MTN Group (JSE: MTN) for the deployment of rural sites under the Network-as-a-Service ("NaaS") business model in Middle-East and Africa.
NuRAN participated in MTN's rural RFP process for up to 19,000 thousand network sites in over 15 countries in Middle East and Africa as previously announced on April 28, 2022. Following completion of the RFP process the Company is pleased to have selected by MTN to enter into the GFA, which represents a significant milestone for the Company. The GFA provides NuRAN the opportunity to work with all MTN subsidiaries directly throughout the Middle East and Sub-Saharan Africa on substantive rural deployment opportunities. The framework agreement sets the general terms of NuRAN's engagement with MTN Group. MTN is determined to build over 19,000 sites to meet its rural coverage needs. NuRAN is already in advanced discussions with several MTN subsidiaries. NuRAN will conclude contracts with each MTN subsidiary on deal-by-deal basis.
"We are extremely proud to have entered into this partnership and agreement with MTN. We are already in advanced discussions with several MTN subsidiaries and this agreement provides us with the license needed to close a number of important NaaS opportunities. We believe that this agreement will permit our company to close on a number of 19,000 sites in the near future. We have set an overall target of 10,000 sites under contract and this partnership will certainly help us achieve this goal" stated Francis Letourneau, CEO of NuRAN.
The NuRAN NaaS model facilitates network expansion for mobile operators by managing and controlling the build, operation, and maintenance of cellular sites along with associated capital expenditures. The sites are then monetized by providing connectivity on a paid for service basis. Leveraging its carrier-grade mobile network infrastructure solutions as well as its extensive expertise in the building of cost-effective cellular infrastructure, NuRAN is able to setup network operations from the ground up with an exceptional return on investment. While deployments under the NaaS model require the Company to make upfront investments, they generate significant value whereby NuRAN benefits from long-term recurring revenues with compelling returns. The Company intends to fund such deployments mostly through asset-based project financing or similar debt-oriented facilities. Such financing options and sources are being investigated with a view of carrying out deployments in the most efficient manner.
About MTN:
MTN is an emerging market mobile operator at the forefront of technological and digital changes. They provide a diverse range of voice, data, digital, fintech, wholesale and enterprise services to more than 280 million customers in 21 markets. Established in South Africa at the dawn of democracy in 1994 as a leader in transformation, they offer services to communities across Africa and the Middle East.
About NuRAN Wireless:
NuRAN Wireless is a leading rural telecommunications company that meets the growing demand for wireless network coverage in remote and rural regions around the globe. With its affordable and innovative scalable solutions of 2G, 3G, and 4G technologies, NuRAN Wireless offers a new possibility for more than one billion people to communicate effectively over long distances efficiently and affordably. "Bridging the Digital Divide, One Connection at a Time."