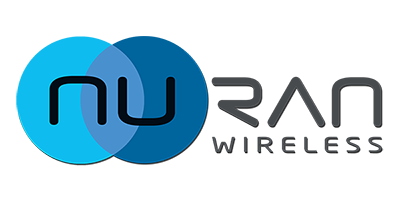 Minimum of 500 Sites in Sudan
Contract Estimated at US $125 Million Agreement
10 Year Term to cover Rural Sudan
QUEBEC, QC / July 26, 2022 / NuRAN Wireless Inc. ("NuRAN Wireless") (CSE:NUR)(OTC PINK:NRRWF)(FSE:1RN), a leading supplier of mobile and broadband wireless infrastructure solutions, is pleased to announce the signing of a definitive 10 year Network As A Service ("NaaS") contract with MTN Sudan Company Ltd. for the deployment of rural mobile infrastructure in Sudan.
The 10-year agreement is estimated to represent up to approximately US $125 Million in revenues over the course of the contract assuming that the 500 estimated sites are completed. The estimated revenues are subject to associated project expenses including expenses associated with satellite bandwidth, site lease, network operations center expenses, curative and preventative maintenance fees, project management and monitoring fees, and insurance. Fees for the NaaS services provided by NuRAN under the agreement are paid on a revenue sharing basis. The project will support 2G and 3G with variety of site categories to cover different population densities and coverage areas. NuRAN expects to retain the ownership of the infrastructure after completion of the contract which increases the value of the agreement.
"This is another important milestone for NuRAN as we press ahead to our stated goal of having 10,000 sites under contract. This contract also further solidifies our growing relationship with MTN as a key partner in bringing mobile connectivity to the people that need it the most. Mobile connectivity is a life blood to these communities and NuRAN is extremely proud to be at the center of bridging this important gap" stated Francis Letourneau, CEO at NuRAN Wireless Inc.- ADVERTISEMENT -https://s.yimg.com/rq/darla/4-10-1/html/r-sf-flx.html
Following recently announced agreements with MTN South Sudan and Namibia, this agreement with another subsidiary of MTN is intended to continue to build on NuRAN's NaaS expansion in Africa and expand the Company's relationship with MTN. NuRAN now has 3,192 sites in 5 countries throughout Africa under contract in pursuit of its overall objective of 10,000 sites under contract.
Pursuant to the terms of the contract, the parties intend to install a minimum of 500 rural networking sites in Sudan. The number of sites may be increased and will fluctuate as the project is under way subject to factors such as penetration rate, ARPU (average revenue per user) and network charges to be further refined, provided that the project will be subject to a minimum number of 500 sites over the 10-year term of the agreement.
The NuRAN NaaS model facilitates network expansion for mobile operators by managing and controlling the build, operation, and maintenance of cellular sites along with associated capital expenditures. The sites are then monetized by providing connectivity on a paid for service basis. Leveraging its carrier-grade mobile network infrastructure solutions as well as its extensive expertise in the building of cost-effective cellular infrastructure, NuRAN is able to establish network operations from the ground up with an exceptional return on investment. While deployments under the NaaS model require the Company to make upfront investments, they generate significant value whereby NuRAN benefits from long-term recurring revenues with compelling returns. The Company intends to fund such deployments mostly through asset-based project financing or similar debt-oriented facilities. Such financing options and sources are being investigated with a view to carrying out deployments in the most efficient manner.
About MTN Sudan:
MTN is an emerging market mobile operator at the forefront of technological and digital changes. They provide a diverse range of voice, data, digital, fintech, wholesale and enterprise services to more than 280 million customers in 21 markets. Established in South Africa at the dawn of democracy in 1994 as a leader in transformation, they offer services to communities across Africa and the Middle East. MTN Sudan is a Mobile Operator in the country and has a strong focus on improving rural connectivity in rural areas in Sudan.
About NuRAN Wireless:
NuRAN Wireless is a leading rural telecommunications company that meets the growing demand for wireless network coverage in remote and rural regions around the globe. With its affordable and innovative scalable solutions of 2G, 3G, and 4G technologies, NuRAN Wireless offers a new possibility for more than one billion people to communicate effectively over long distances efficiently and affordably. "Bridging the Digital Divide, One Connection at a Time."