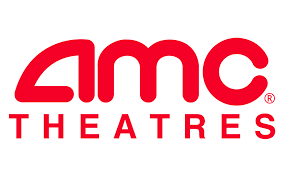 AMC Entertainment Holdings (NYSE:AMC) Q2 2021 Earnings Highlights
CEO Adam Aron:
"…The second quarter of 2021 was another very important quarter for AMC. We have a lot to talk about on this call as to the considerable progress towards recovery that AMC is making, and we have some real news to break today as well that will be new information to all of you. Before we go there in detail, I first would like to express a very warm welcome to what, from past experience, makes us believe that more than 10,000 individual AMC investors will be listening live to this webcast.
And another warm welcome to the at least hundreds of thousands, if not millions of our investors, who will be listing to replays, reading our press releases, and AMC Investor Connect communications or following on Twitter and other social media platforms, our Earnings report, and the accompanying new news that we'll be discussing later in the call. Realizing that is — that it is these investors who now actually own control of AMC Entertainment Holdings, for the first time ever later in this call, we will answer a potpourri of questions that have been submitted to us directly by our shareholders.
As to our second-quarter performance. I think you can see from the release that was issued after the market closed today, we are making tremendous progress as our business emerges from the impact of COVID-19. This progress can be seen not only in our operating statistics and financial performance but also by the significant strengthening of our balance sheet. AMC is stronger today than it has been at any point since the pandemic forced the closure of all our theaters in March of 2020. Our quarter-ending liquidity at the end of Q2 on June 30, is actually once again, at 100 years high.
Now that's precisely what we said on the Q1 call when we reported to you that on March 31, we had $1 billion of the quarter-ending liquidity and that was the highest quarter-ending liquidity that AMC had ever had. In Q2, mostly May and June, we raised another $1.25 billion of fresh equity capital, and our cash burn was meaningfully less than we had previously experienced in recently passed quarters. So, we ended Q2 with some $2 billion of liquidity, that's cash in the bank and undrawn revolver. And just a short 3 months later from our last call, that $2 billion figure is literally double the Q1 mark, a new record doubling the old record that was set just 91 days prior. As for our earnings in Q2.
Thanks to rising attendance, increased ticket prices achieved both through mix changes, and actual price increases, storing food and beverage revenues per patron, a relentless focus on cost containment, and the pruning of marginal theaters from our network, our financial results in Q2 were well ahead of our own, and consensus third-party expectations. In short, AMC crushed it in Q2. You've already seen some of the highlight headline numbers: revenues in Q2 of $445 million, consolidated food and beverage revenues per patron up 44.1% over that same statistic of the second quarter of 2019, the comparable quarter pre-pandemic, a net loss of $334 million, an EBITDA loss of only $151 million, an EPS loss of only $0.71 per share, gross Capex expenditures in Q2 2021 of only $17.9 million.
These are very strong metrics for across-the-board performance by AMC, compared to what many people, ourselves included, thought might happen in Q2 of 2021. And here are more operating statistics that also suggest things are improving at AMC as 2021 unfolds. Overall ticket admissions revenue in the United States in 2021 versus 2019 pre-pandemic. This is overall ticket admissions revenue in the U.S. well, it was 13% of what it was two years ago in this year's Q1. But it was 29% of what it was 2 years ago in Q2 of '19. And so far in the first weeks of Q3, we're running 45% of our 2 years ago levels…."