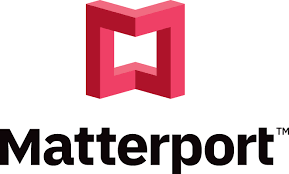 Matterport, Inc. (NASDAQ: MTTR) Q3 2021 Earnings Highlights
Raymond Pittman, CEO:
"…Our subscriber base more than doubled to over 439,000 subscribers, and we delivered over $15 million in subscription revenue, up 36% from 1 year ago, further increasing its percentage of the revenue mix, with total revenue for the quarter of $27.7 million. This includes an all-time monthly shipment record for our Pro 2 camera for the month of September.
I would like to talk about 4 key initiatives that we have recently brought to market. Matterport for Android, our entry into the public sector, BIM file for the AEC category and an update on our partnership with Facebook, now Meta. Before handing over the call to JD to discuss our financial results for the quarter in more detail.
Let's start with Android and our capture ubiquity strategy. We've had tremendous success with our breakthrough Pro 2 camera, selling over $100 million of hardware in the first 10 years of our history. We also knew that Pro 2 would be just one of the many ways in which we would capture the built world digitally.
Over the past 3 years, we've opened up our capture ecosystem to a number of third-party cameras, including the high-precision Leica BLK 360 LiDAR camera, followed by support for low-cost, highly portable 360 cameras. It was at this point that Matterport unveiled scalable, true 3D capture from standard digital photography. This breakthrough is powered by Cortex, our artificial intelligence engine that can accurately predict 3D geometry of any space because it was trained on the accurate 3D data captured over the years with Pro 2.
In 2020, we took Cortex even further, training the AI to accurately predict 3D building geometry from flat photos taken from an iPhone. The early beta product was well received, attracting more subscribers to our platform in 3 days than in the first 8 years of the company. To say that Matterport for iPhone has been an important part of our SaaS subscriber growth strategy would be an understatement.
As we approach 0.5 million Matterport subscribers today, it is almost hard to imagine, we had just over 13,000 subscribers on the platform at the start of 2019, making the first Matterport space free for our new customers is very important to our business. This compelling offer removes any friction from getting started and becoming successful with their first digital twin of any space, a home, office or hotel, all from just a smartphone in their pocket, just download and go.
Later in 2020, Matterport exited beta with another groundbreaking announcement, full support for iPhones and iPads with Apple's new LiDAR sensor added to the device's camera system. Matterport's partnership with Apple has continued to flourish, including our technical input on LiDAR software controls, ensuring Matterport seamless integration on these new devices, while also creating solutions for Apple's global enterprise customer base.
The results of Matterport Plus high precision, enterprise-ready LiDAR capture solution that fits in your pocket. It is simply game changing.
Now during that same period, Matterport recognized that our big ambitions for smartphone capture would only be partially fulfilled without Android, which represents nearly 75% of active smartphones in the world today. And with companies like Samsung, Xiaomi and Google shipping more than 1 billion new Android phones every year, the potential is massive.
I'm happy to confirm that we have delivered on that commitment with the full release of Matterport for Android in the Google Play store on October 28 for 175 countries around the world, enabling both existing and new customers to experience Matterport using just the Android phone in their pocket. Together, Matterport for Android and Matterport for iPhone provide a 3D capture solution for the vast majority of the world's digital citizens, and we call it Matterport for Mobile. And as always, your first full-featured Matterport for Mobile digital twin is free.
From here forward, we will be rolling Matterport for Mobile across all of our key vertical markets and geographies, starting with travel and hospitality, insurance, residential real estate and the enterprise. This highly portable, all-in-one solution makes 3D capture more convenient than ever for homeowners, hospitality hosts, facilities managers alike. Here is a quick take of Matterport for Mobile's powerful value propositions in each of these global markets.
For travel and hospitality, property owners want to maintain, promote and feel confident managing multiple properties online with these. For insurance, building owners can quickly document a home, assets, warranties, upgrades, personal property and even keep active records of how the property, its content and condition have changed over the years. They can also easily capture a Matterport model on a loss to quickly document things such as subrogation, insurance fraud, sub bids, approval questions and resolution disputes.
For residential real estate, property owners and agents can easily and freely start capturing properties with no special camera required, allowing them to quickly add 3D tours to improve their online engagement and visitor conversions.
For enterprise, large companies and facilities managers gain the ability to enlist teams of people to head out and accurately capture many buildings and spaces at the same time, each using smartphone in their pocket. This is just a sampling of the enormous opportunity that Matterport for Mobile will bring to our capture Ubiquity strategy in the years to come.
Next, I would like to explain our entry into the public sector, extending Matterport into this important and meaningful part of the built world. The market opportunity for digitizing the public sector is substantial, spanning federal, state and local government agencies, the segments include education, law enforcement, military, infrastructure and health care, building assets, infrastructure and other physical spaces within the U.S. Federal government alone exceeds $260 billion in value, according to a study done by the Obama administration in 2017, representing hundreds of thousands of buildings and spaces and infrastructure budgets that are measured in the trillions of dollars in the U.S. alone.
The appeal of this enormous market opportunity stems from our established offerings across the property lifecycle, including construction, facilities management, insurance and remote access, training and inspection of facilities from anywhere in the world…."