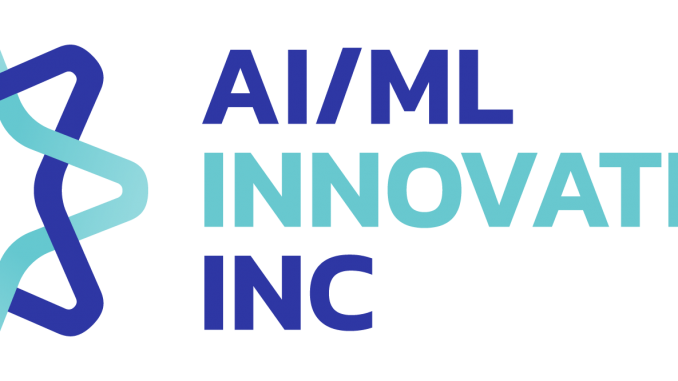 TORONTO, ON / January 4, 2023 / AI/ML Innovations Inc. (CSE:AIML)(OTCQB:AIMLF)(FWB:42FB), a company committed to acquiring and advancing Artificial Intelligence/Machine Learning technologies that address urgent societal needs, announces that its wholly owned subsidiary, Health Gauge Inc., is investigating the possibility of enforcement action regarding its patent rights for its personal health monitoring (smartwatch) & management solution.
"The wearable health-tech market is worth multiple billions of dollars per year in the US alone," said Tim Daniels, Chairman of AI/ML Innovations. "It is our belief that there may be several notable industry participants who are currently infringing upon our patented technology. As a result, we are giving careful consideration to potential courses of action to defend our patented Intellectual Property and technology rights."
As announced in a press release dated February 1, 2022, Health Gauge, has been granted a patent by the United States Patent and Trademark Office (US Patent No. 11183303), titled "Wearable Health Monitors and Methods of Monitoring Health" (the "Patent"). The Patent includes the use of multiple configurations of wearable health monitors, in conjunction with methods of analyzing bio-signals and monitoring health metrics for the purpose of assisting the user in achieving their personal health and wellness objectives by utilizing both behavioral and predictive analysis.
In all, more than 65 claims were granted as a part of this Patent. Amongst other things, these claims detail: various wearable hardware specifications, configurations, combinations, and operations; data collection and analysis methods; and the application of Machine Learning software and/or algorithmic data and behavioral analysis software.
About Health Gauge www.healthgauge.com
Health Gauge's patented solution is a personal health monitoring & management system, which combines the latest wearable health monitors with sophisticated artificial intelligence software tools and proprietary cloud computing software, to help caregivers, patients, and healthcare professionals access and utilize relevant data, resulting in better recovery outcomes and healthy living objectives through the ability to make immediate and better health choices.
About AI/ML Innovations Inc. https://aiml-innovations.com/
AI/ML Innovations Inc. has realigned its business operations to capitalize on the burgeoning fields of artificial intelligence (AI) and machine learning (ML), with an initial investment focus on emerging digital health and wellbeing companies that leverage AI, ML, cloud computing and digital platforms to drive transformative healthcare management solutions and precision support delivery across the health continuum. Through strategic partnerships with Health Gauge (100% owned by AIML), Tech2Heal (up to 22% ownership rights, with 9.44% currently owned), AI Rx Inc. (70% owned by AIML) and other planned accretive investments, the Company continues to capitalize on expanding growth areas, to the benefit of all the Company's stakeholders. AI/ML's shares are traded on the Canadian Securities Exchange under the symbol "AIML", the OTCQB Venture Market under "AIMLF", and the Frankfurt Stock Exchange under "42FB".
On behalf of the Board of Directors
Tim Daniels, Executive Chairman