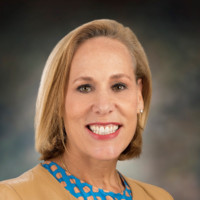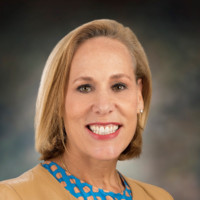 Charlottes Web Holdings (TSX: CWEB) (OTC:CWBHF) Q4 2020 Earnings Call Highlights
CEO, Deanie Elsner:
"…Charlotte's Web entered 2020 with plans to address two distinct headwinds: an undefined regulatory environment forcing FDM customers to pullback on distribution commitments; and second, a resulting competitive overcrowding with a tenfold increase in CBD brands. We were presented with a third unexpected headwind as the pandemic took hold. To mitigate these compounding factors, we took action to rethink and reprioritize our business. To address the regulatory uncertainty, we took three specific actions.
We launched our CW Labs division in February, designed to lead our research, clinical and science to address the need for data from the FDA. Second, we filled the gap in our topicals portfolio with the launch of seven new Charlotte's Web topical SKUs in addition to completing the acquisition of Abacus Health to improve our competitive position in the important topical segment. Third, we participated in third-party quantitative liver health study conducted by ValidCare. This study protocol was designed with feedback from the FDA to support their request to provide data on product and consumer safety.
To address the retail competitive crowding, we announced a 15% average price deal realignment across our portfolio in March, passing on cultivation and supply chain cost savings to improve our competitive price gaps on shelf. This action successfully drove increased unit volumes and sales velocities in the second half of 2020. As the pandemic forced the closure of retailers and healthcare practitioners, many consumers transitioned to online shopping, which was actioned by doubling down on our leading e-commerce business, investing in the platform and in marketing programs to be where the consumers were. Our results demonstrate that we took appropriate actions to drive return to year on year and quarter-on-quarter growth in the second half of 2020, finishing the year strong.
Now, turning to our Q4 results. Q4 net revenue increased 17.9% versus one year ago, delivering total net revenue of $26.9 million. This net revenue growth was driven by both our DTC and e-commerce and B2B businesses. Versus Q3 2020, total net revenue increased 7% on a quarter-over-quarter basis.
For Q4, DTC represented approximately 65% of our net revenue, while B2B represented about 35% of our net revenue. In Q4, our DTC business increased 21.2% versus one year ago and 4.2% versus Q3. Our shift to double down on DTC paid off when we review our KPIs. Customer acquisition was up 74% versus one year ago.
Repeat purchases up 51% versus one year ago. Conversion rate up 84% versus one year ago. Total subscriptions up 64% versus one year ago. For the full-year 2020, DTC net sales increased 27.6% versus 2019, representing 67% of total revenue.
Shifting to our B2B business, total B2B net revenue increased 12.4% versus one year ago and was up 11.8% versus Q3. This increase was driven primarily by the food, drug and mass channel and the healthcare practitioner channel. Q4 marked the strongest quarter of the year for our FDM channel. And for the first time in our history, Charlotte's Web became the market share leader in both the FDM channel and in the natural channel.
In addition, on a consolidated basis, Charlotte's Web ended Q4 with the No. 1 market share in topicals in the FDM channel. In terms of our B2B distribution and reach, in Q4, we added approximately 1,100 new FDM retail doors and approximately 100 independent pet stores. For the full-year 2020, Charlotte's Web expanded our B2B channel footprint from 10,000 doors to more than 22,000 doors.
With this leading distribution coverage, Charlotte's Web is well positioned to benefit as the pandemic eases and regulatory guidelines get established. For the full-year 2020, B2B net sales decreased 29.5% versus 2019, representing 33% of our total revenue. This decline is primarily due to the pandemic, which had the greatest impact on retail and healthcare practitioners. On a gross revenue basis, in Q4, both our ingestible and topical segments grew versus a year ago.
Total Q4 ingestibles gross revenue increased 6%, driven by gummies up 15%, capsules up 19% and tinctures up 1%. Total Q4 topical gross revenues increased 32%. We are especially pleased with the increase in our consumer momentum for topicals in the back half. Our new topical expansion combined with the Abacus acquisition resulted in topicals contributing 21% of total gross revenue compared to just 7% of gross revenue in Q4 2020.
These results validate our strategic decision to acquire Abacus Health. Looking forward, we expect topical sales to increase further to become a bigger part of our portfolio. Going forward, science will play an even larger role in the regulation of this category. We advanced the science in 2020 through the launch of CW Labs and a partnership with the University of Buffalo with an assuming network of 64 universities in New York.
CW Labs recently announced a scientific collaboration researching hemp CBD efficacy with Harvard Medical School's Dr. Staci Gruber. CW Labs also participated in a health — in the liver health study with ValidCare. On Tuesday of this week, we announced that the results of the study demonstrated no sign of CBD causing liver disease or toxicity in study participants who use products for at least 60 days.
This provides a significant amount of science-based data from a large population using oral CBD products to show a lack of toxicity, liver disease or other adverse events. This safety information was made available to the FDA and ultimately will be published in a peer-reviewed journal in Q2. Finally, Charlotte's Web was recently awarded utility patents for three of its cultivars, bringing the total number of patented cultivars to five. Every hemp cultivar has a unique genetic fingerprint, patenting our genetics allows us to protect cultivars to ensure we can reliably duplicate consistent and uniform end products around the world for consumers who rely on them…"